Ahh the honeymoon. That short period of time right after your big day where you and your best friend, your lover, your partner both reflect on the magical occasion where you tied your lives together forever. 
But what exactly is a honeymoon? Why is it even called a honeymoon? We're going to take you through all your burning honeymoon questions! 
What Is A Honeymoon?
From what it was to what it is now are worlds apart. Today when we talk of a honeymoon – the majority of couples will think of booking a vacation for a week or two. Maybe the happy couple will zip off to Hawaii – going through their wedding flicks, sitting on the gorgeous sands and sipping a fruity cocktail. 
But the history of a honeymoon is tangled with more of a dark past. 
Originally, this period would refer to the (at the time) normal wedding by abduction. A man would choose his bride and kidnap her to a very difficult to find location – in the hopes that this period would result in a pregnancy. At which point, the bride is now the man's. 
Thankfully, as time progressed, this kidnapping culture dissipated – but some elements of it remained to an extent. The budding groom would now speak with the bride's father and discuss terms of "marriage."
Later, a public event of this would be practised in ceremonial form. This is quite literally where "giving the bride away" comes from.
For countries where arranged marriages are the norm, this time is where both the bride and groom's families would meet (properly) for the first time and get to know one another. 
For some religious customs (no sex before marriage) it is a special time where the couple can finally get to know each other intimately for the first time.
In fact, marriage consummation or a "bedding" ceremony was essential. It validated the wedding, and for the monarchy – it was often watched to ensure any pregnancies were legitimate. 
Where Did The Name Come From? 
The words honey-moon come from a tradition of the Scandinavians. In the original month (a cycle of the moon) of marriage, it was customary for the couples to toast with mead (a drink made from honey) because it was believed that this would help the chances of pregnancy. 
Why Is A Honeymoon Important?
There are a variety of reasons why honeymoons are important but perhaps the most important are: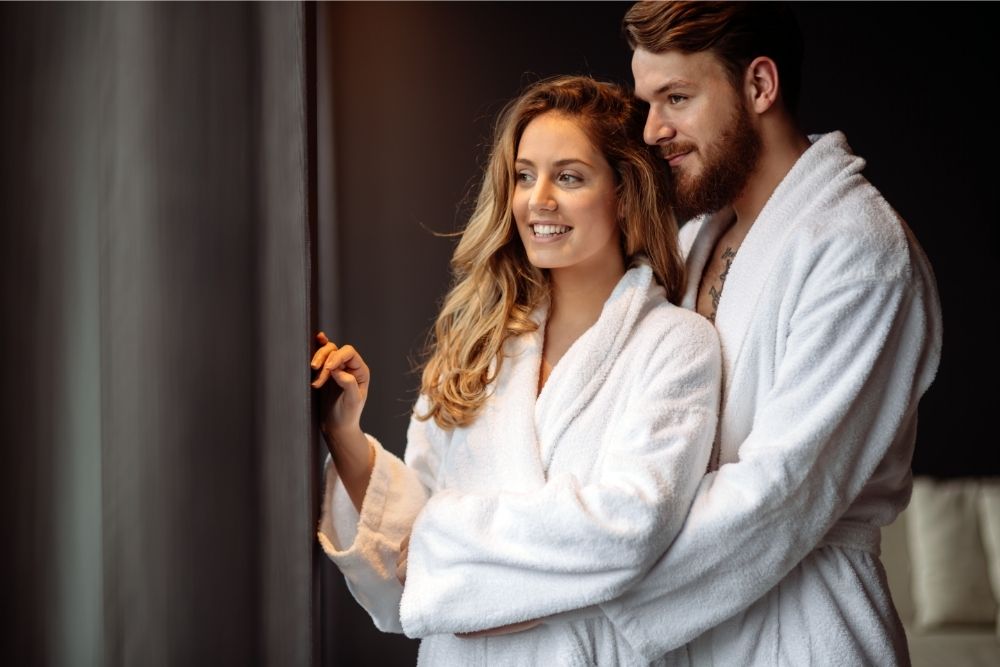 Reflection And Relaxation
Weddings can be a very stressful time, even though it is referred to as the greatest day of your life. All the planning for your guests, your clothes, the venue and the food can really hurt your brains – not to mention the bank balance! 
Having a vacation away can be a great way to get away from it all and clear the mind. When you both come back, you're ready to start a brand new chapter in your life. 
It is also a great time to reflect on your past with each other. How long have you been dating before you got married? Let's take a look at those wedding photos – look who was there! 
After a great break, the chaos of the last week or so with the lead up to the wedding has finally calmed down. 
Celebrations 
You've done it – you've tied the knot with your best friend, the one you love the most. If that isn't a cause for celebration, then what is? Kick back with some drinks, go dancing, order pizza! This is your time, so enjoy it! 
It's Time To Get Used To It All!
Did you adopt your partner's name? Have you decided to move in together to a new home? This is an ideal time where you can put all your attention on finding your feet with it all. 
To Make Love 
Sometimes when we think of honeymoons – we think of the consummation. A time of passion and love. A honeymoon can be the perfect time to really know one another at the most intimate level.
Planning
You've probably spent most of your time over the last months or years planning the wedding – which is great! But it's so draining psychologically.
When on your honeymoon, you can put all that to bed and consider your next steps with your lover. Maybe you're going to move into the forever home or maybe planning to start a family – whatever your plans are, this is the ideal time to chat about it. 
Setting You Up For Your Lives Together
A honeymoon can really indicate how your lives will be together. Hopefully you both have the most amazing time together, creating memories and loving every minute of each other's company. This time can get you both to understand each other that bit extra – as you enter into being together as one. 
See The World 
If you've decided to travel together for your honeymoon, this can be an opportunity to see and do things you might not have done before.
Creating a new life together could be started by creating new memories together. Go out and explore the area that you're vacationing in. Maybe even try something new like scuba diving or skydiving! 
The Memories Act As A Reminder 
Every year when you take a look at the pictures of the amazing time you shared together, you rekindle that feeling every time. You remember how special you both felt and why you decided to devote your lives to one another. 
Honeymoon – Your New Lives Begin 
Although the history of honeymoon traditions are a far cry from the romantic event they are today, the importance of it remains high. It's a key time in your life to reflect on the wedding, your dating and a way to plan the next steps in your journey together. 
Whatever you want to do as a couple, the honeymoon is the perfect and essential time to take advantage of. Above all else, make sure you both enjoy it!