The wedding reception. That is probably the most fun part of any wedding. In between all the dancing, the singing, the photographs and of course, the alcohol – how can we make it even better?
The answer is simple. A citrus ice cream soda station! Think about it, you're walking around the wedding venue and you're wondering what to eat or drink next. You look around and see an amazing station for one of the greatest treats you've ever known!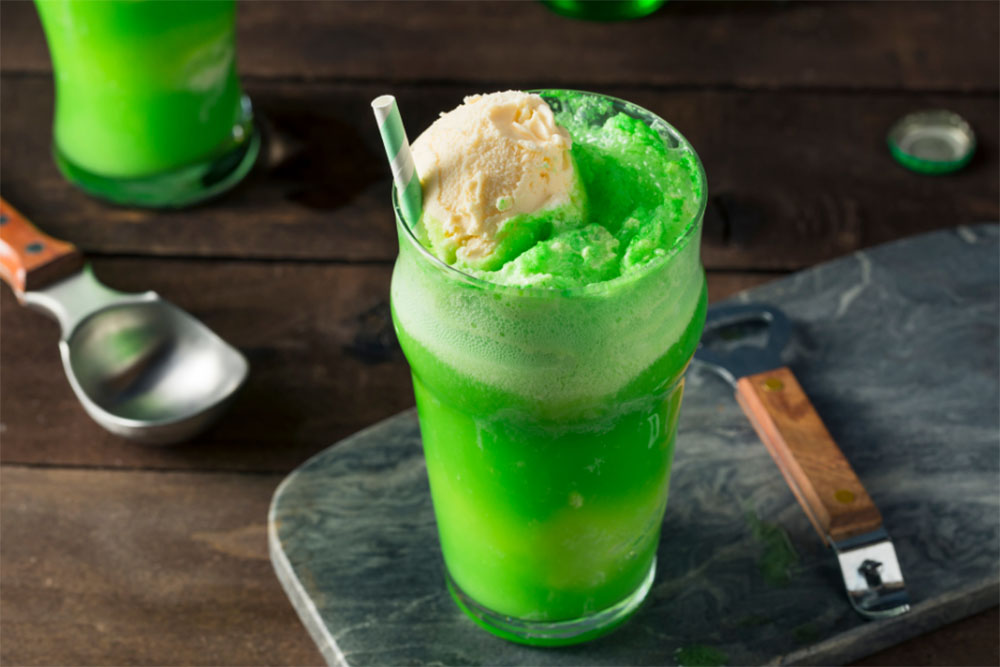 So, let's get into the swing of things and plan it! 
What Is A Citrus Ice Cream Soda?!
An ice cream soda is the perfect pairing (like a wedding!) between ice cream and soda. In hot temperatures, it is one of the most refreshing and popular drinks to go for. 
As typically, weddings are in the summer, it is a safe bet to think that the station for ice cream sodas would be populated! 
How Do You Make A Citrus Ice Cream Soda?
The citrus aspect of this is up to you, but we're gonna use lemon as our example. You're going to need: 
Lemon Juice
Sugar (powdered)
Lemonade 
Vanilla flavored ice cream
Now, grab a bowl and mix the juice, soda and sugar. Next, grab a glass and put a scoop of the ice cream in it. Fill the rest of the glass with some of your bowl mixture. Boom – you've got a citrus ice cream soda. 
The choice is with you on what soda and what juice, but in hot temperatures you'll prefer the citric taste. 
Why Is This A Good Idea For A Wedding Reception?
Come on – everybody loves an ice cream soda! The great thing is, the guests can all take part and put their own spin on it! 
The children can have it as it is, maybe just in smaller portions, whereas the adults can decide… hey – I could add some vodka in this. Nice style! 
The ice cream soda evokes memories at any time, but that's even better at a wedding. Thoughts of your old high-school and that place you always went to get one. Maybe you met your lover there! 
What's more? They're both food and drink. Not quite hungry or thirsty? Maybe you're both! Either way, this is the perfect choice for a perfect day. 
How Should It Be Set Up?
Get yourself a normal wooden bar stand (like a lemonade stand.) If you can't, try and get another table or use the bar. Decorate it with love heart confetti and battery powered lights. Maybe make the outside look more like a diner and have seating! 
Another great idea to track its popularity is having the wedding book on the bar! Take some pictures and keep the memories. 
The Logistics 
You'll need to either pre make these floats or have a freezer nearby if you plan to make them fresh. It's even easier if staff are doing this for you! 
Grab yourself a soda and enjoy!