When it comes to a modern wedding, there are elements of etiquette you're free to make up entirely as you see fit, and then there are elements of etiquette that really are a good idea to follow.
When you send out your wedding invitations falls very firmly in that second category.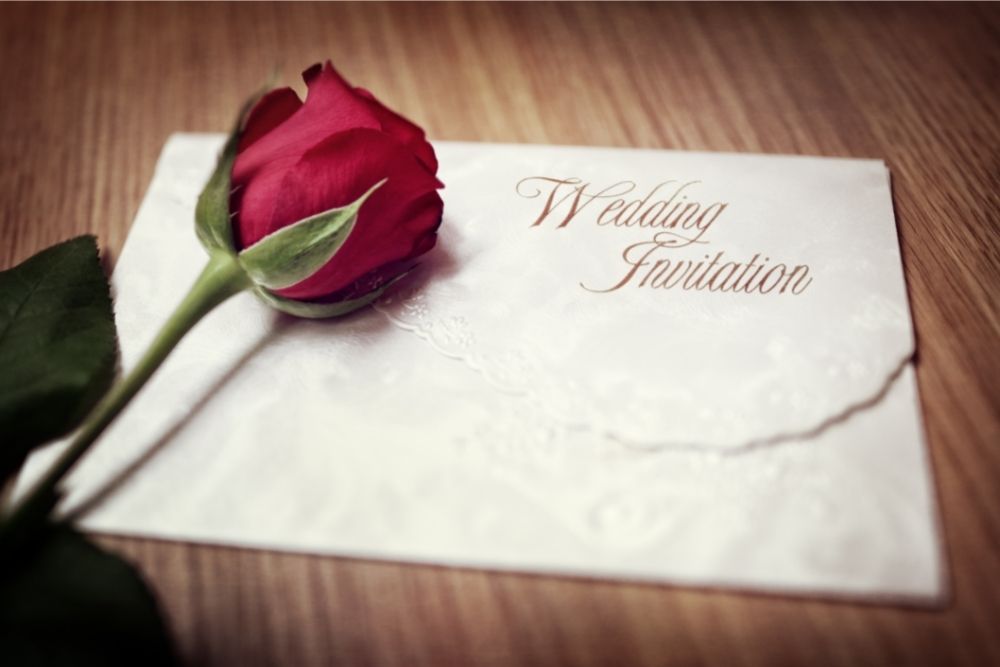 Why?
Because what you're doing when you send out a wedding invitation is dropping what may well be the biggest day in your life so far right into the middle of everybody else's calendar.
Whatever sort of wedding you're having, you want to give people as much notice as possible, so that you can book the space in their calendar before it gets taken up with work, events, commitments, or anything else that might leave them with no option but to miss your special day – much as they'd like to be there for you.
What's more, if you're having a bigger or even a destination wedding, your invitation comes with plans they have to make, things they have to buy, even potentially flights and hotels they have to book, so it can become quite a big thing to arrange.
Multiply that by the number of people you're inviting, and it's easy to see that the more notice you can give people, the smoother things are likely to go.
Quite apart from which, as the time gets closer and closer, you're going to have a thousand other things to think about, so taking the stress of the wedding invitations off your shoulders early is an act of self-care, as well as an act of love and courtesy to your friends and family members.  
Traditional wisdom says you should send out your wedding invitations between 6-8 weeks before the event.
It's possible traditional wisdom hasn't seen the length of time couples are now sometimes having to wait to get the venue of their dreams.
In some cases, couples are booking their venue anything up to a year in advance, because of the demand for particular venues. 6-8 weeks is rarely going to cut it, and apart from anything else, it forces a lot of work into the last few weeks leading up to the wedding.
Traditionally, you'd send not just a wedding invitation, but the main invitation (explaining whether the invitation is just to the exchange of vows, the reception, or both), a response card so people can let you know whether or not they'll be coming.
You'd also include some useful information – details of travel and accommodation, the wedding theme, any guide to wedding outfits if you're having a clothing theme, and a card giving details of the wedding website, wedding list, etc.
That means before you can send out your wedding invitation, you already have to have:
The venue
The time
The theme
The reception
The wedding list
And the wedding website – if that's different to the wedding list
All of that makes sense of holding off until you're just 6-8 weeks from the big event, and explains why traditional wedding etiquette suggests you don't send out your invitations until that point.
You are of course entirely at liberty to follow traditional wedding etiquette on this point, and if you do, that's your answer right there: 6-8 weeks before the event, get your invitations in the mail to everyone – yes, everyone – on your guest list, with an RSVP request not more than a month before the day.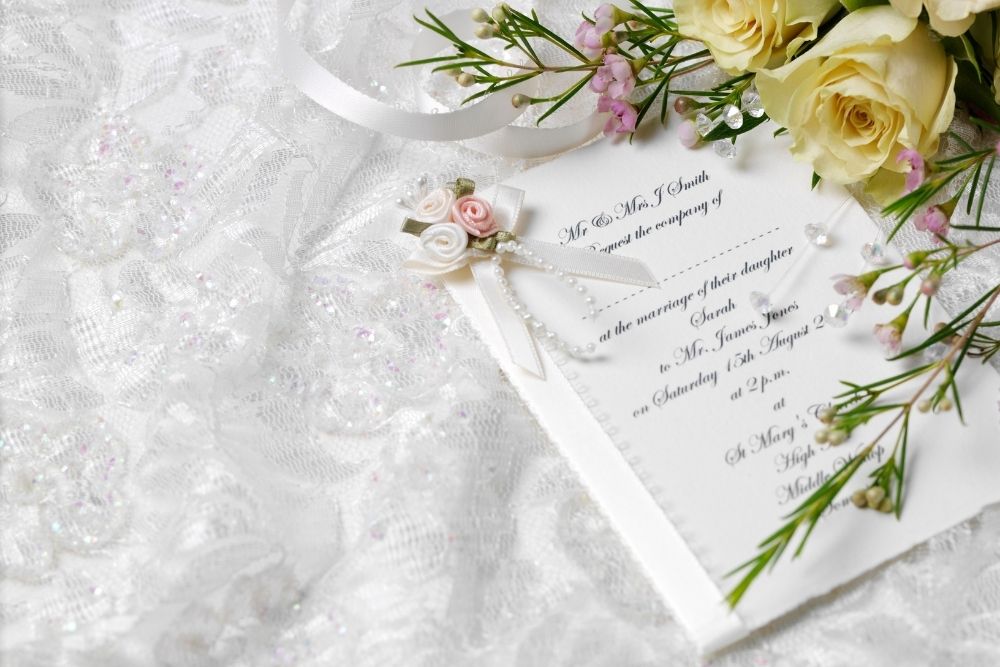 Not more than a month because you need numbers, and you need to know who's making up those numbers to draw your seating charts, because you'll be amazed how quickly it will be borne in upon you that you and you alone are the glue holding together a social fabric more complicated than Game Of Thrones.
You also need to know dietary issues, restrictions, preferences, and allergies before you can put in final orders with your caterer.
Yes, you do. Because a caterer who suddenly has two vegans, one halal alternative, one non-vegan but gluten-allergic and one that goes into anaphylactic shock in the presence of oranges is a very irritated caterer. Which means somebody important in a foul mood and control of a lot of big knives on your big day.
Yes, absolutely, it would be easier to create a handful of curated WhatsApp groups and deal with the business in the handful of heartbeats it takes for people to ping you back with an "OMG – of course we'll be there!"
But ease is not in any sense what wedding etiquette is about. Wedding etiquette is about ceremony, about making memories, and frankly, on some fundamental level, it's about stationery you know people are going to want to keep for years.
Now, in the modern era, there's nothing to stop you from creating the carefully curated WhatsApp groups (curated to preserve and protect family harmony, friend-group ease, and so on), to give an initial "Save the date" notice using modern technology.
That will also give you some sense of how many people are likely to RSVP, so you can start at least preliminary work on all the planning you need to do before sending out your official wedding invitation.  
In fact, at the risk of angering the wedding planner gods, we'd suggest a slight alteration to traditional wedding invitation etiquette, to preserve the sanity of the wedding party, and to let friends and family plan ahead, and save if they need to.
We'd suggest that as soon as you know you have your venue and your time, send out your electronic precursors as a budget-friendly alternative to the "Save the date" stationery.
Give them as much detail as you can at that point, so they know if they're going to have to book flights, take more than a day off work, search for outfits that fit your theme, etc. Seriously, advance notice on this makes for happier guests and a less stressed event all round.
Once you have all the rest in place – the website, the wedding list, etc – choose your stationery, and with your curated WhatsApp responses giving you an idea of how many people are likely to respond within your budget, send out your wedding invitations.
Ideally, we'd say maybe double the traditional timeline. If you go for 12-16 weeks (3-4 months), rather than the traditional 6-8 weeks (1.5-2 months), it allows some slack into the system, meaning your caterers, venue staff, accommodation-providers, and travel firms (if you're hiring particular cars, etc) can give you a smoother experience all around.  
Besides, that leaves you plenty of time to send your rehearsal dinner invitations…