It's no secret that Destin is a beautiful city, and it's the perfect place to celebrate your wedding day. But with so many venues to choose from, finding the perfect one for your wedding day can be a huge challenge. 
To make planning your wedding a bit less stressful we've made this list of the 15 best wedding venues in the city. From beach weddings to elegant hotels, you're sure to find your perfect wedding venue in Destin.
This beautiful resort offers 10 different locations on-site for you to hold your ceremony and reception. 250 guests can join you and your partner on the Grand Lawn, a lush open-air space adjacent to a nature reserve. Or if you'd rather you could head inside to the Crystal Ballroom, a huge space able to host all your guests for a sit-down dinner. 
With event planning available, and the choice to make use of one of the spa rooms to make you relaxed and ready for the day, The Henderson will take all the stress out of planning a wedding.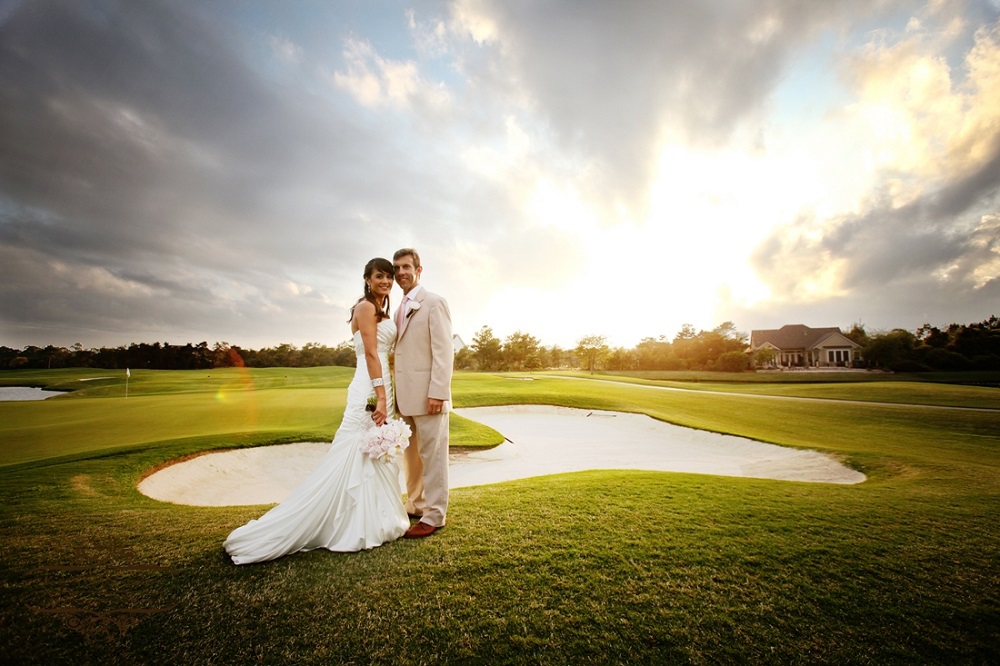 Located on the shores of Choctawhatchee Bay, this former turpentine plantation is now an environmentally friendly golf course. Built in 1935, this historic venue will provide a stunning backdrop to your day. 
Able to choose indoor or outdoor locations on the property, this venue can host intimate weddings and large parties. It also comes with extras like catering being provided by the in-house chefs, and bar services for the reception.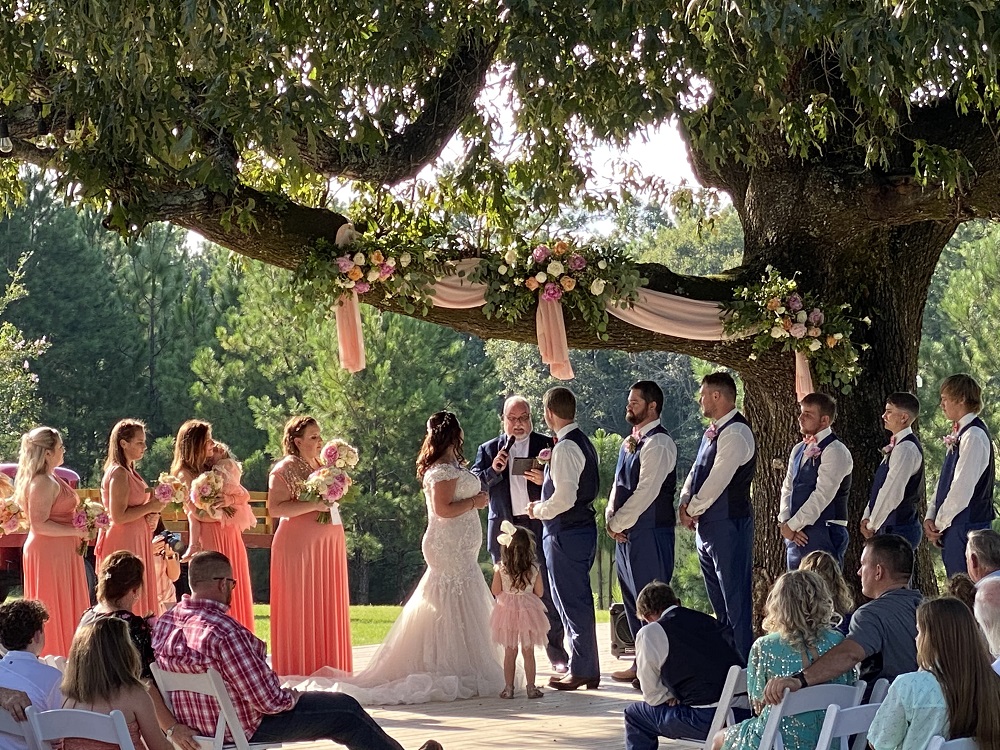 If you want a wedding close to nature then this is the spot for you. South Laurel Farm is a rustic venue situated on 119 acres of stunning landscape, all of which you could use for your wedding. 
There's many idyllic spots you could use for your wedding pictures, like the creek or the oak tree forest. For the ceremony itself, one of the locations is a grassy lawn lined by trees that can seat up to 200 guests. 
All the event spaces in this venue are fully customizable, so you're able to decorate it in your own style. 
Set in 200 acres that hold 6000 feet of a pristine white sand beach, this location offers couples many spots to say "I do" in. With six beachfront pavilions to choose from, each one can hold 250 guests and can be customized however you like. If you want to take a step away from the beach you could have a stroll through the ebony trees and native wildlife. 
This park is an ideal setting for a nature-loving couple. 
Though offering many choices in venue, this company specializes in one very unique location – the tiny floating wedding chapel. This little church lets you say your vows right on the water, surrounded by 6 guests.
Don't worry though, if you invite more people the rest of your guests can enjoy a "wedding sail" and watch from a pontoon boat just alongside the tiny chapel. 
If you want your wedding to be a little different then this is the choice for you.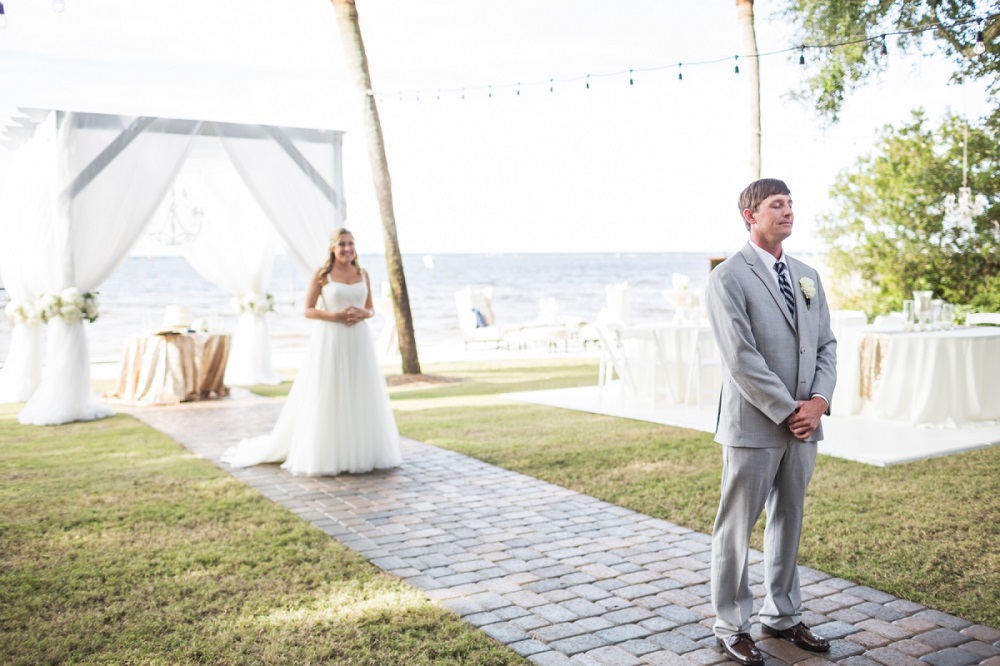 This romantic property is located on Choctawhatchee Bay. With a few different spots on the property, one of the most popular venue choices is the rustic barn that can hold 200 guests. 
As a romantic extra, if you host your wedding at Destin Bay House then you'll receive custom Christian crosses crafted from recovered wood and engraved in your names and wedding date. These are then hung up on the walls permanently and can be visited every year as part of your anniversary celebrations.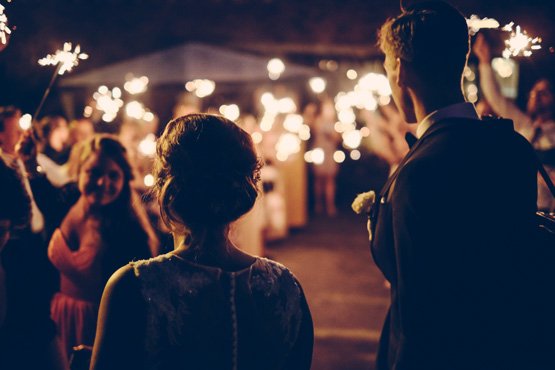 Regatta Bay offers you some luxury on your wedding day. A spacious patio with a huge pond and golf course makes a wonderful outdoor venue, while the elegant indoor dining rooms have space for 150 guests. 
The in-house team is able to help you with all decisions, from the decorations, food, and music. Choosing this venue will make planning your wedding a breeze.
Another luxurious location, this venue offers you the choice of 27 indoor and outdoor event spaces, so you're sure to find the one for you. The resort is home to three outdoor pools, a spa, and eight bars and restaurants, and can accommodate groups as large as 750. 
Wedding planners are on hand to help you organize and decorate this massive space, and the resort's expert culinary team is able to help you plan your menu, whether you want a sit-down dinner or buffet. This venue has everything you need for a big extravagant wedding. 
Overlooking the Destin Harbor and the Gulf of Mexico, this waterfront location offers many spaces for you to choose from a stone's-throw away from the sea. 
This venue offers a one-of-a-kind location, the HarborView Room. This split-level space can hold 150 guests and has a dazzling view over the sea.
To decorate this space, as well as plan other aspects of the day, you could make use of the in-house team, who have 20+ years of experience in wedding planning. They create unique experiences for every wedding, making your day even more special to you. 
This upscale beach villa comes with one acre of private beachfront access on the property. Perfect for smaller weddings, the white sand and deep blue waters of the sea will be the backdrop for your wedding. 
The wedding can take place at any time of day, with sunset looking especially nice around this property. Couples can also use this venue for their honeymoon. This romantic house is an elegant and peaceful place to begin married life together.
Located right on the Gulf of Mexico, this location provides the perfect coastal beach venue for your day. While you can have your ceremony outside, if the weather suddenly turns you make use of the 5,000-square-foot event space that looks right out onto the beach, so you can still enjoy the view while you say "I do". 
The Hilton Garden Inn features a beachfront tiki bar for those who like things more tropical, and many on-site restaurants so you're bound to find one you'll like. Able to fit 350 guests, they'll have a great time making use of the courtyard, firepits, and more. 
More of a reception venue than a ceremony one, Maria Cafe is one of the most highly acclaimed fine-dining restaurants in the Destin area. Known for their prime-cut steaks and wood-fired pizzas, if you love good food this is the location for you. 
The venue looks just as good as the food does. With A 30-foot wall of windows and high-beamed wood ceilings, this beautiful venue can accommodate 250 guests if the whole restaurant is rented out. With dazzling views over the sea, this location is a favorite in Destin.
Offering a huge choice of 52 homes and 6 resorts for you to choose from, each one comes with a full-service wedding on the beach before the reception in one of these properties. 
This all-inclusive wedding business has a seemingly endless list of what the properties can provide. Some have rooftop bars while others have pools, and they're all different sizes so you can find one to fit all your guests.
And the experienced wedding planning team with over 45 years of experience can find you everything you need from food, photographers, decorations, and much more. 
The choice and level of customization this company provides are extraordinary, and they do everything they can to take the stress out of the day and let you focus on you and your partner's happiness. 
This huge 350-acre resort is located right on the shoreline of the beautiful Emerald Coast. Home to five different event spaces for both indoor and outdoor weddings and receptions, if you choose the popular beach package then canopies can be provided so you and your guests can stay cool in the bright Florida sunshine.
Couples can make use of the in-house catering to feed 250 guests, or choose outside vendors to provide food, drink, and entertainment. If you wish to stay in this luxury resort then Seascape offers couples and their guest's discounts on rooms. This is a wonderful place to begin your married life. 
For couples who want to get married on the water, this luxury yacht has been acclaimed as one of Destin's top wedding venues by WeddingWire and The Knot.
Setting sail from the Sandestin Golf and Beach Resort, 150 guests can watch you exchange vows on the open water, after which you're free to roam the whole yacht and make use of its facilities. 
The award-winning wedding coordination teams are on hand to help you plan every step of your day, including helping you decorate the three decks which feature both indoor and outdoor wedding spaces. This venue would be ideal if you're planning on having a large, extravagant wedding.