Gaineaville is a fantastic location to consider for your wedding day. There are a wide range of different wedding venues available to suit all couples tastes and needs. You really are spoiled for choice.
To help you narrow down your choices, we have included 15 of the best Gainesville wedding venues in this article. There are a variety of different options, from events centers, to barns. These options are suitable for a wide variety of different wedding budgets, too.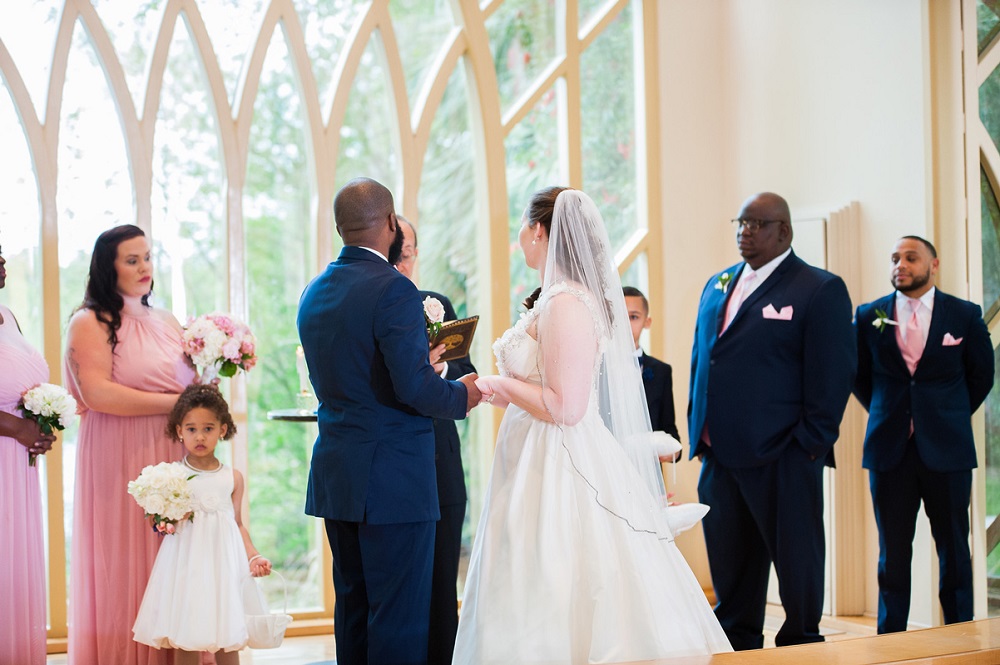 The Baughman Center is a unique and interesting wedding venue to consider. It is elegant, and boasts floor to ceiling windows that look out to the fantastic greenery outside. The venue is peaceful and individual. It will wow guests, and the bridge in the grounds is a beautiful spot for you to take some of your wedding photos.
Sweetwater Branch Inn is a picturesque, beautiful venue that is full of historical elegance. Your guests can stay the evening at the bed and breakfast, and it is the perfect, romantic setting to consider. 
The Historic Thomas Center is another fantastic option to consider if you are looking for a historic wedding venue. It is a Mediterranean Revival-style building, and is the perfect place for a wedding. It can be decorated to suit your own tastes, and the outdoor gardens are a perfect place to take your wedding photographs. 
The Depot Event Space is a fantastic location for a wedding. It is in the center of Gainesville, making it easy for your guests to find. It has rustic charm, and is a unique option to consider. The event space is a great size to host a wedding, and can host up to 200 guests in total. 
The Wooly Event Hall is another venue located locally in the center of Gainesville. There is easy access to the venue, and it includes a full service bar, and in-house catering. The food is fantastic, and can seat up to 150 guests, which is great if you are hosting a larger wedding. 
Kanapaha Botanical Gardens is a tropical paradise, and a beautiful option for a wedding ceremony and reception. The gardens are 68 acres in total, and you can utilize both the indoor and outdoor spaces. You can have up to 150 guests attend the wedding in total. 
If you are looking for a more reasonably priced wedding venue, Plantation Hall is a great option to consider. It is conveniently located, and has beautiful decor. It can host a reasonably large wedding, and can be decorated to suit you and your partner's personal preferences. 
If you are looking for a more upmarket option where budget is not as much of an issue, Gainesville Country Club could be the perfect option for you and your partner.
The grounds are perfect for wedding photos, and the club itself is beautiful. It is a modern and fresh wedding venue, and can host over 200 people. It is the perfect option if you are looking to host a large wedding.
Alternatively, they can host smaller, more personal weddings too. 
If you would prefer a more peaceful and secluded location away from the hustle and bustle of life, The Barn at Rembert Farms is an amazing option to consider. It is a unique venue that is surrounded by beautiful greenery. The barn is rustic, and is a truly magical place. 
Clark Plantation offers an open air barn for your special day. It is the perfect location for a cozy summer wedding, and it looks truly spectacular at night.
It can host between 50 and 300 guests, which is perfect for all wedding sizes. It is not too expensive to consider, and the venue also has an events Director you can utilize. 
This wedding venue is in a peaceful and secluded area. It is the perfect option for your  special day, and is surrounded by gorgeous fields. It is a short distance away from Gainesville, but is absolutely worth traveling to. 
This is another fantastic and unique wedding venue to consider. The barn is large, and perfect for bigger weddings, and the grounds are beautiful for your wedding photos. It is air-conditioned, which is perfect for a warm, summer wedding. 
5701 Venue offers a variety of different wedding locations that are modern and unique. It is a comfortable venue, and they will help to organize and prepare your big day for you. You can host up to 240 guests here.
Hawkstone Country Club is a fantastic upmarket option to consider. It is set in the heart of Gainesville, and is great if you are looking for a lavish and impressive venue. You can have up to 150 seated outside, and 87 guests seated inside, depending on which you would prefer. 
If you are looking to save money, Gainesville Woman's Club is a great option to consider. The rental is very affordable, and can be decorated to your own personal tastes. It is a simple venue, with lovely grounds that are great for wedding photos. 
Summary
We hope that you have found this article helpful. As you can see, there are many fantastic wedding venues to consider in Gainesville that suit a wide variety of different budgets. Which option is your favorite?