Leesburg is a fantastic location to host your wedding. While there is not an abundance of wedding venues in the exact area, just a short distance from Leesberg there are many fantastic options to consider.
If you cannot decide on the perfect wedding venue, then this is the perfect article for you. We have carefully researched and visited the 15 best Leesberg wedding venues. 
The options we have chosen suit a wide range of different budgets, and they are all interesting and unique venues. There is an option suited to different preferences and needs. We hope we can help you find your perfect wedding venue.
Cypress Creek Farmhouse is a beautiful and rustic wedding venue. You can get married beside the beautiful lake. The farmhouse itself is large and a fantastic option for those looking to host a larger wedding. It can host up to 200 guests. 
Tavares Pavilion on the Lake is one of the most breathtaking venues included in this article. The views are spectacular, and the reception room offers floor to ceiling views of the lake. The wedding photographs taken here are beautiful, and this is a unique venue to consider. 
If you are looking for a simple ballroom to hire that you can make your own, this is the venue for you. It is fairly inexpensive to hire, and you can invite up to 125 guests to the venue. The venue also offers wedding dance classes, which is fantastic if you are looking to perfect your first dance.
If you are religious and are looking for a small chapel to get married in, this chapel is a beautiful option. It is suitable for up to 50 guests, which is great for a small wedding. It is not too expensive to rent, and the chapel itself is beautiful.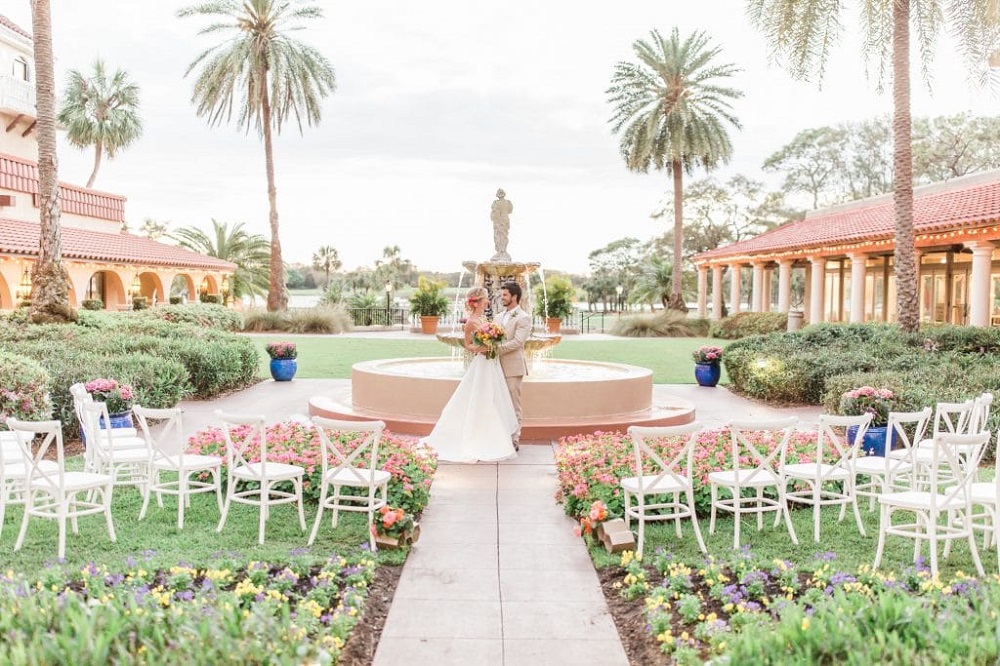 Mission Inn Resort Weddings is a beautiful wedding venue. There are so many fantastic opportunities for your wedding photos here. The service provided is incredible, and the catering is delicious. The wedding team is helpful and will successfully plan your wedding day for you. 
If you enjoy an outdoor setting, O'Brien Oaks wedding venue is worth paying a visit. You will get married beside two old oak trees, and the venue is truly magical. At night the venue is lit up with fairy lights, and it looks cost, and beautiful. You can utilize the 6 acres of land during your wedding day. 
The Red Bush Barn At Bushnell is a slight drive from Leesburg, but it is not too far to travel. If you are looking for a Southern style wedding venue, it does not get much better than this. The barn can host larger weddings, and the location is beautiful for your wedding photos.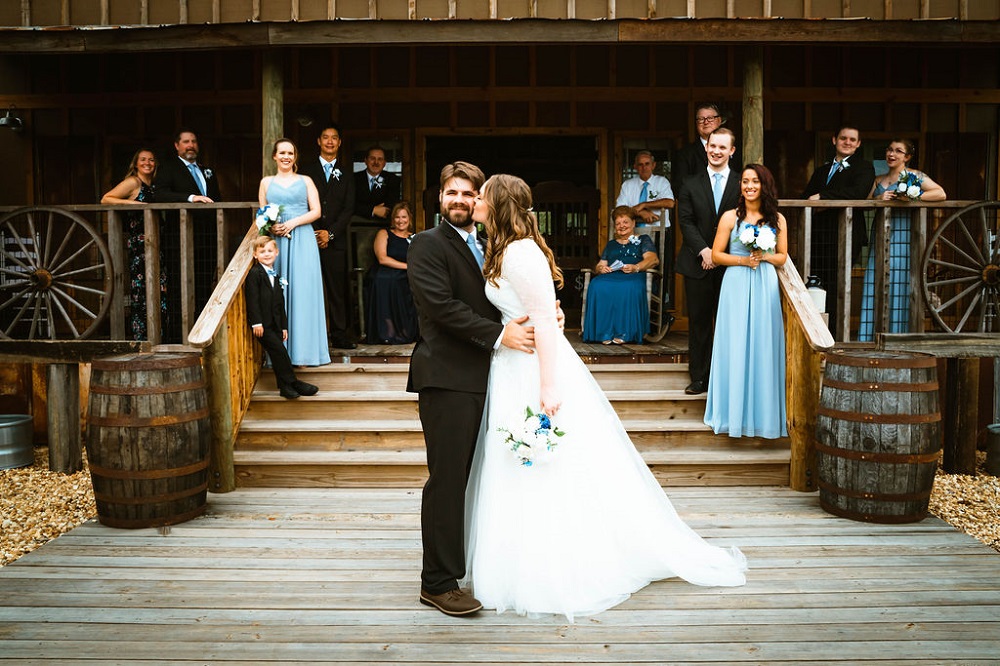 Hidden Barn Venue is a magical and secluded option to consider. It is great if you are looking for something more secluded and private. The gardens surrounding the venue are beautiful, and it is a family run business. There is attention to detail, and the hosting staff are fantastic. 
If you are looking for an affordable reception venue, the Eustis Florida Community Center is a great option to consider. It can be decorated to your personal tastes, and being a large venue, it is great for larger weddings. 
If budget is not as much of an issue for you, and you are looking for a more lavish venue, Bridlewood Ranch is the place for you. They offer a number of different wedding packages to consider, and it truly is a slice of paradise in Florida. There is a bridal suite for the big day, along with a groom saloon. It is a grand and beautiful wedding venue. 
This venue is another great option to consider if you are looking for a fairly inexpensive wedding venue. While it is simple, it is practical, and can be decorated to suit your personal tastes. The hall is reasonably sized, and is a useful option if you are looking to host a larger wedding. 
This wedding venue is spectacular and will certainly wow your guests. The gardens are beautiful for your wedding photos, and the decor inside the house is lovely. You can get married outside on the grounds, and have the reception outside. The hospitality is great. 
The Barn at Mazak Ranch is truly magical, and is lit up by hundreds of fairy lights. It is a cozy venue to consider, and it also won the Couples' Choice Awards in 2019. It is easy to see why, as it is a unique and beautiful option to consider.
Cypress Creek Farm House oozes elegance, and is the perfect venue for those who are not concerned about budget. It will impress your guests, and it does not take too long to travel to.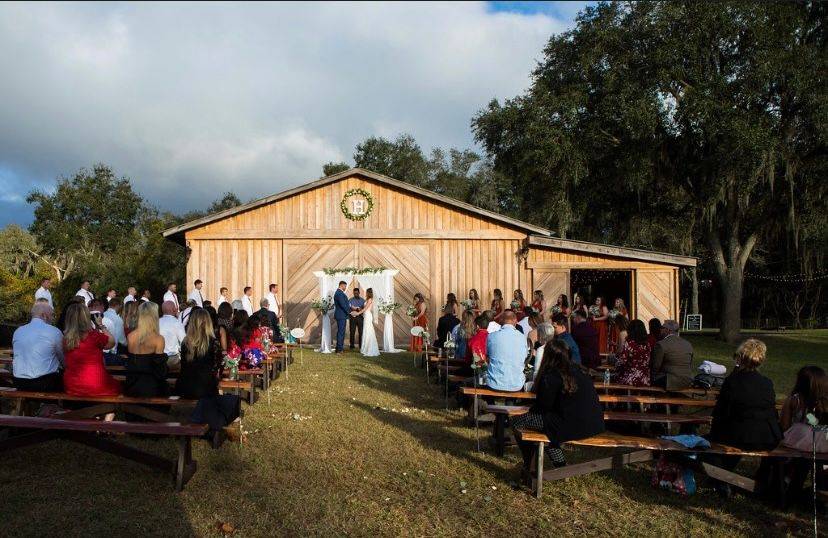 Last, but not least, we have the Peacock Ranch Wedding Venue. This is another superb location to visit. It is beautiful but also affordable, and provides an unforgettable wedding experience. 
Summary
We hope you have found this article insightful. As you can see, there are some truly fantastic wedding venues in Leesburg. There is an option to suit all budgets, and we would highly recommend the venues included in this article.