Panama Beach is an idyllic destination to host the wedding of your dreams. With endless waterfront views and wide stretches of white sand beaches overlooking the Gulf of Mexico, it's no wonder this is a popular wedding destination for both locals and tourists. 
With such a stunning backdrop and plenty of wedding venues on offer, it can be difficult to know which to go for to make your wedding dream become a reality. 
To make things a little easier for you, we've put together a list of the best wedding venues in and around Panama City Beach, each offering unique benefits and facilities that cater to your needs.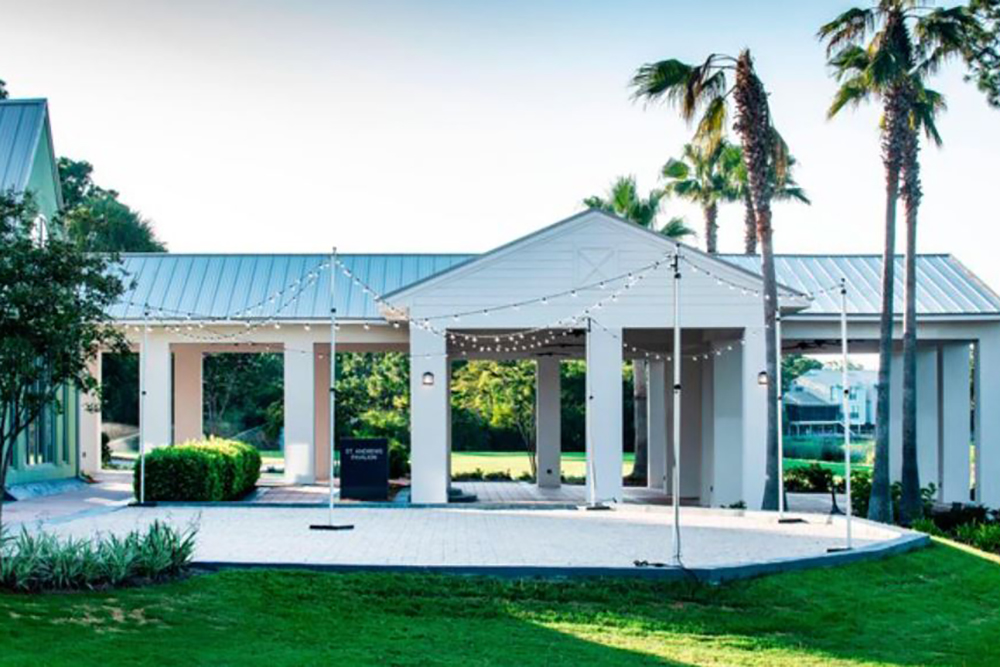 Sheraton Panama City Beach Golf & Spa Resort is a stunning waterfront setting ideal for hosting the most spectacular wedding. They offer a scenic waterfront landscape with unique views to ensure you capture beautiful pictures surrounded by palm trees and sunset views. 
This venue has an elegant and bright ballroom for you to host your celebration with room for up to 1000 guests if you're planning on hosting a larger party.
If you're looking at hosting a more intimate event, they offer an elopement package designed for a party of up to 15 people for a memorable but intimate occasion. 
This venue also offers to host rehearsal dinners and post-wedding brunches to make sure that your big day goes smoothly as planned. If you're feeling overwhelmed, the Serenity Spa is available for you and your guests.
This luxury spa offers a delicious menu, skincare, nail care, and salon services to make sure you're feeling pampered before the big day.
This venue offers customized cultural, specialty, and LGBTQ weddings ensuring that everything from the menu to the decor satisfies your every need.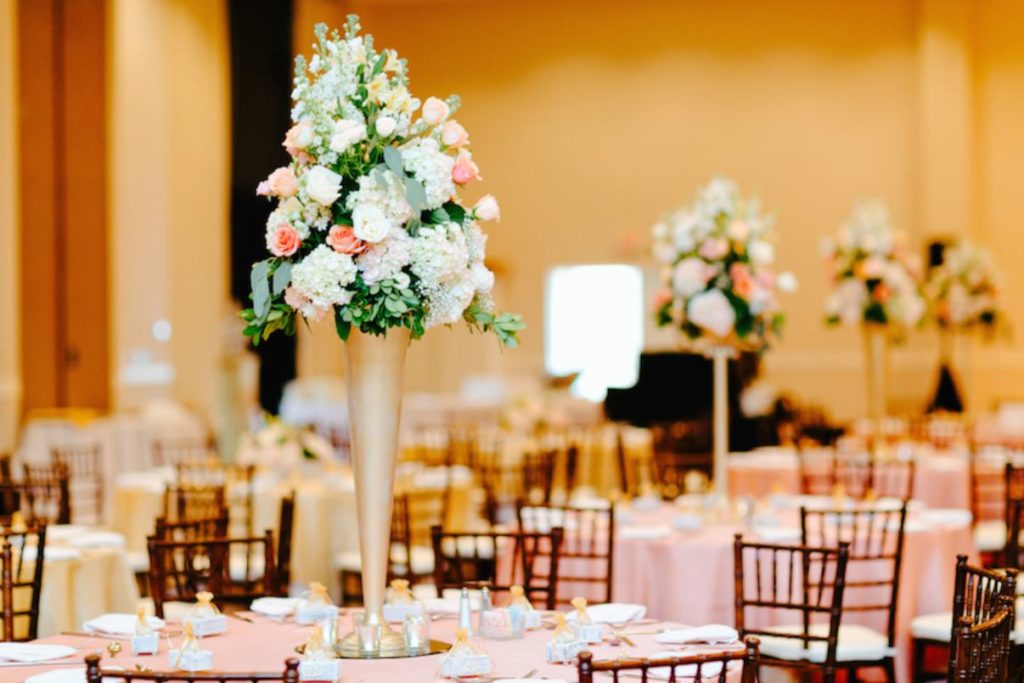 Resort Collection offers a reception to remember with a stunning beach ceremony and sweeping views of the Gulf of Mexico. This venue centers on providing customized service.
They offer to host a personalized bridal shower, rehearsal dinner, or brunch on the beachfront with professional staff on hand to fulfill your every need. 
This venue also helps to organize a personalized groomsmen outing, vow renewals, and honeymoons to some of the most beautiful beaches.
This is a great venue for anyone who wants everything to be taken care of and for your dreams to become reality. This venue offers an elegant soiree whether you're going for a large or small occasion.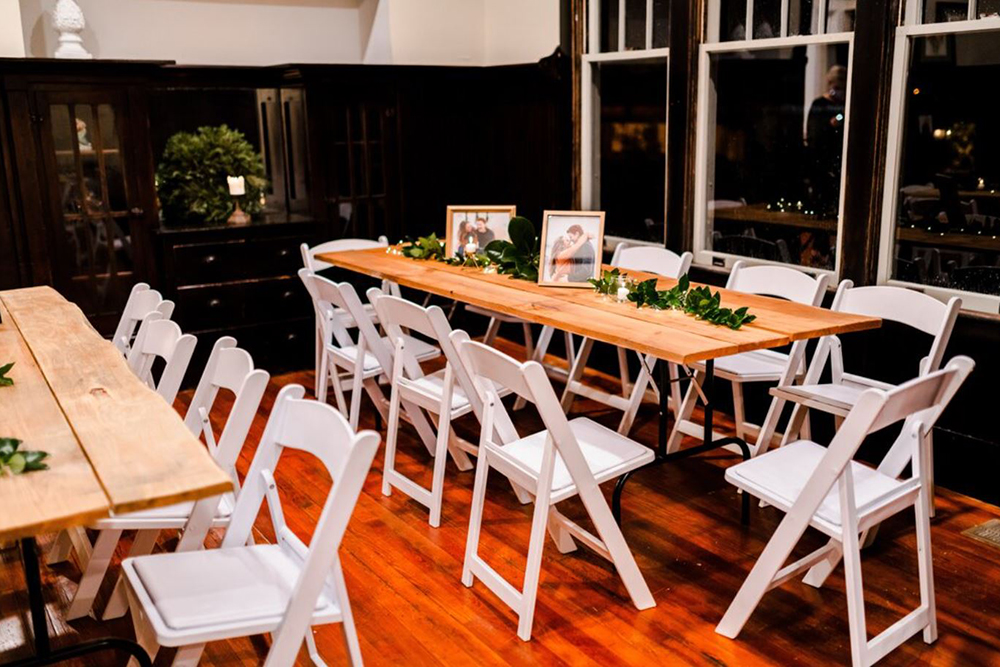 Steeped in history, The Sapp House is an idyllic location for a wedding. This quaint wedding venue offers a traditional Floridian setting to host your reception or ceremony. 
Built-in 1916, this home is a solid foundation of the local community and a place that people have gone to gather for over 100 years. This is a great wedding venue for anyone with ties to the community or its history. 
The Sapp House allows guests to enjoy hosting indoors and outdoors and invites guests to become a part of its history. This venue can host up to 320 guests, making it a great setting for an intimate wedding.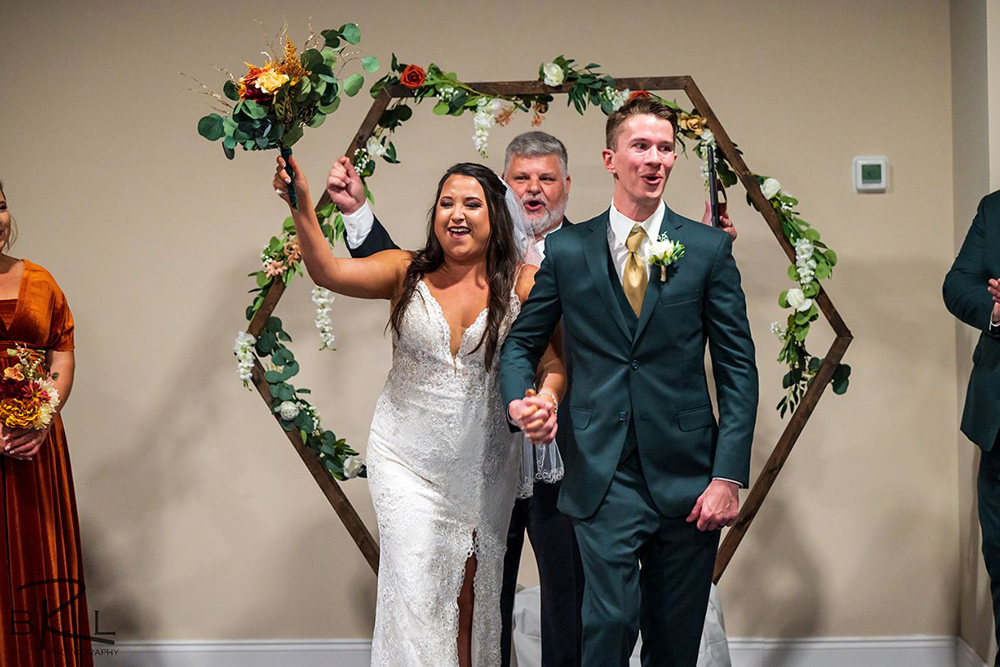 Captain Anderson's Event Centre is a family-oriented destination offering stunning views of the waterfront.
This venue offers a rich history and works to be a facility to host all of life's celebrations and special occasions. This is a great venue to host your wedding if you are local or you have ties to the venue.
This venue offers a full catering service and a fully functional bar that can be stocked with your favorite choice of beverages. This venue offers convenience and works to provide all of the amenities you need to make your day perfect.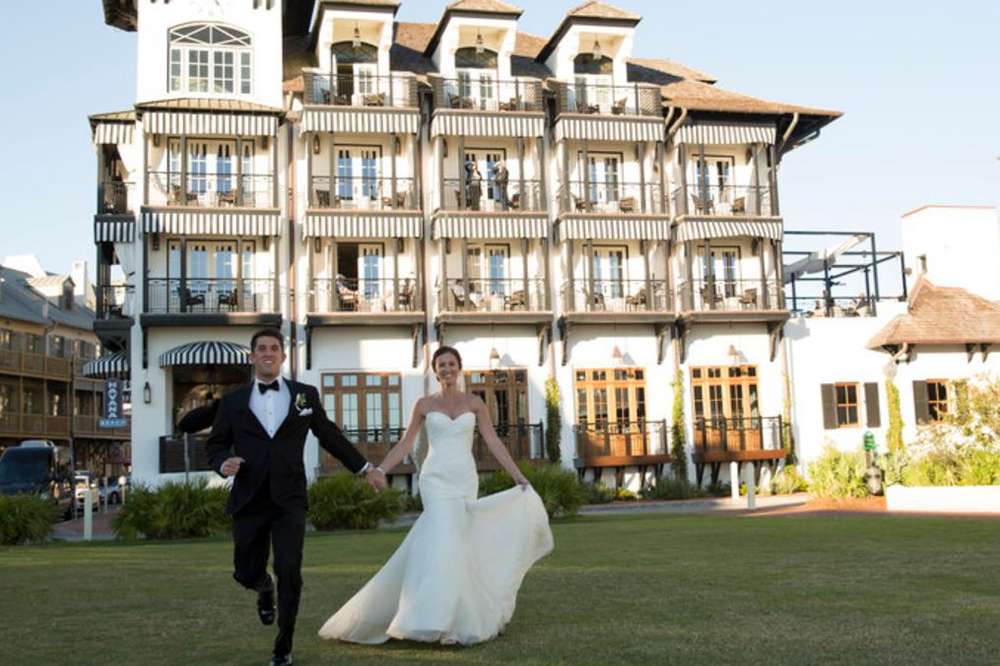 The Pearl Hotel offers to host an enchanting wedding on the coast of the Florida coast. 
They work to offer the wedding of a lifetime with an unforgettable celebration. European-style architecture offers a charming backdrop with endless views of the Gulf of Mexico.  
This venue offers delicious local cuisine and exquisite spa treatments. They also offer a personalized experience where you can create your menu, design your decor, theme, and tailor the guest experience with personalized welcome gifts.
This venue is great for both a large occasion, an intimate affair.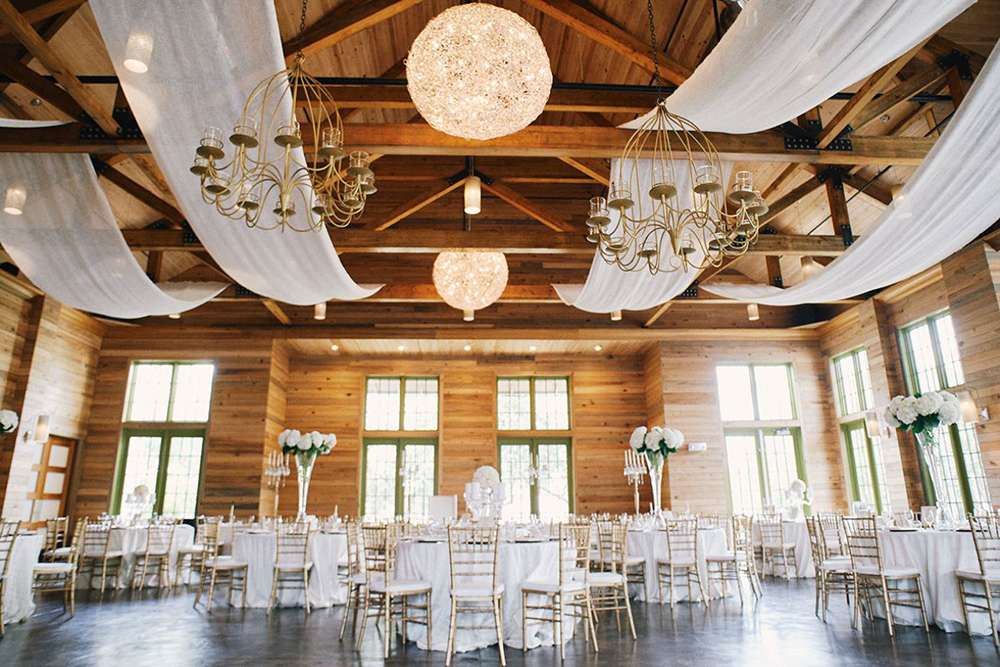 The watercolor resort offers stunning views overlooking the sands of Santa Rosa Beach. This venue offers authentic southern hospitality and is steep in historical charm. This classic beach house offers luxury and boutique style.
Enjoy uninterrupted views of the Gulf of Mexico and access to an immaculate private beach. Explore stunning landscaped grounds, beautiful gardens, and a host of amenities such as a tennis court, access to spa facilities, and a fitness center. 
This venue also offers a personalized service to ensure your dreams become reality. This includes a customized gourmet menu, a flower arrangement service, and other custom-tailored wedding services.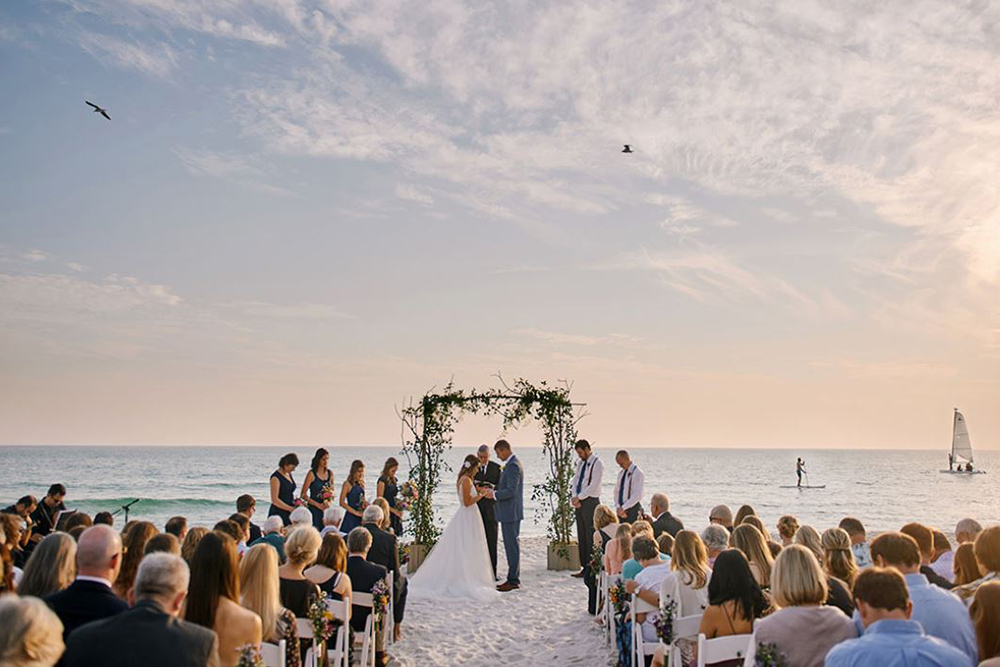 South Walton offers a luxury beach wedding experience. This luxury resort is an ideal destination for a wedding with style. This venue offers endless views of sugar sand beaches and crystal blue waters. 
There is a range of locations to host your wedding, the experience can be tailored to what you want. There are options from an elegant ballroom, a charming chapel, stunning boardwalks, the pristine beachfront, or an intimate park pavilion. 
This is the ultimate destination wedding venue for a once in a lifetime experience.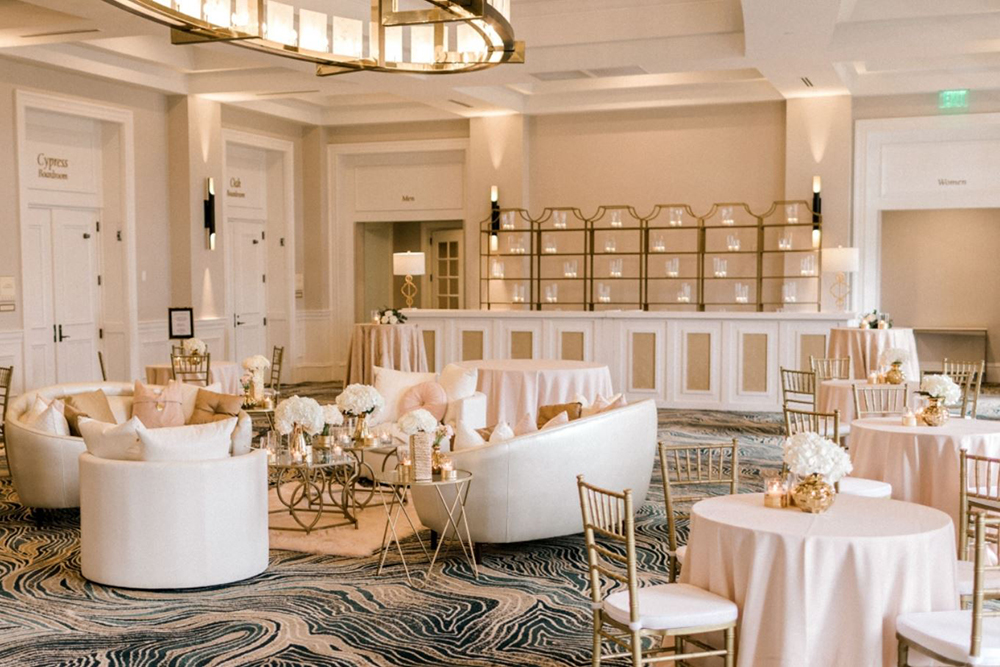 Sandestin Golf and Beach Resort offers stunning views of glistening beaches and emerald water. This gorgeous venue offers a beautiful backdrop to host your wedding. 
This venue has a wedding coordinator on-site on the day of your wedding to ensure that the wedding goes to plan. 
This venue also has an in-house catering team on hand to deliver delicious cuisine. To relax before your big day, you'll have access to the spa facilities and services on-site, as well as a chance for opportunities for a boutique shopping experience, and access to golf and tennis courts. 
You'll have the option to either host indoors in an elegant ballroom or outdoors on a gorgeous terrace with stunning views of lush lawns and the beach.
The Henderson Beach Resort offers old-world charm and an unforgettable seaside wedding experience. This venue offers spectacular views of stunning blue skies and shimmering water, making for the perfect backdrop. 
This venue hosts up to 400 guests making it an ideal destination for either hosting an intimate affair or a larger celebration. 
This venue holds an elegant ballroom with stunning interiors providing a gorgeous setting for your ceremony. This venue also offers services to host renewal vows and anniversaries to keep the memory of your wedding alive. 
They also offer other services with access to the resort spa, fishing, golf, tennis, and shopping, all on-site to help you relax before the big day.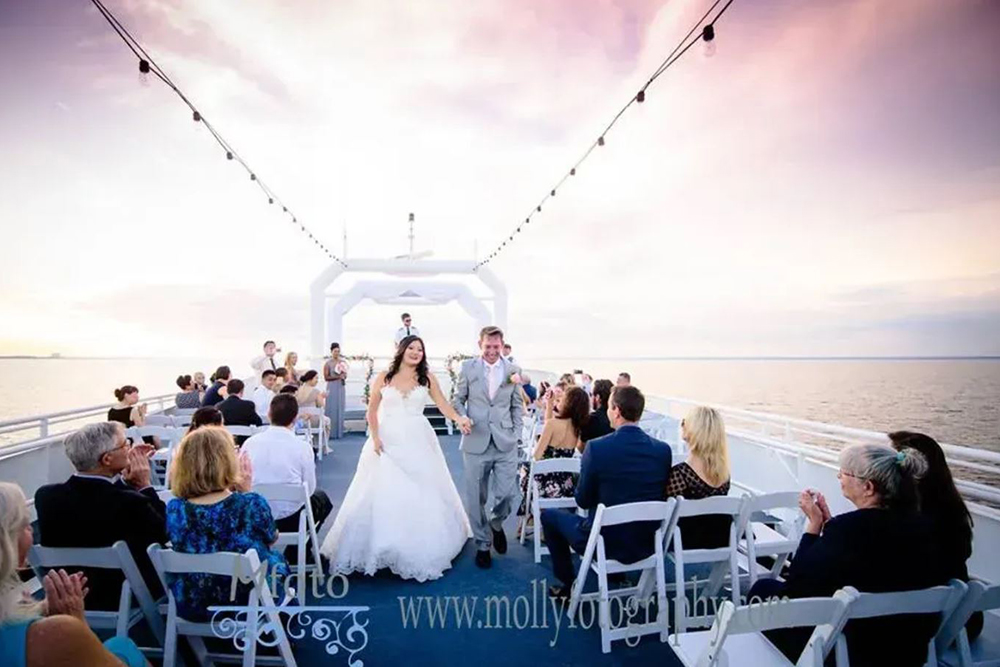 Sunquest Cruises offers an unforgettable offshore wedding experience. Aboard the Solaris yacht is an experience of delicious food, live music, and stunning scenery.
With three decks of indoor and outdoor spaces, this venue offers idyllic panoramic views and elegant dining spaces to suit you and your guests. 
This venue offers award-winning coastal cuisine of fresh and local seafood from the Gulf offering an unimaginable dining experience along with stunning sunset views. 
This venue hosts up to 150 guests making it an ideal venue for an intimate soiree.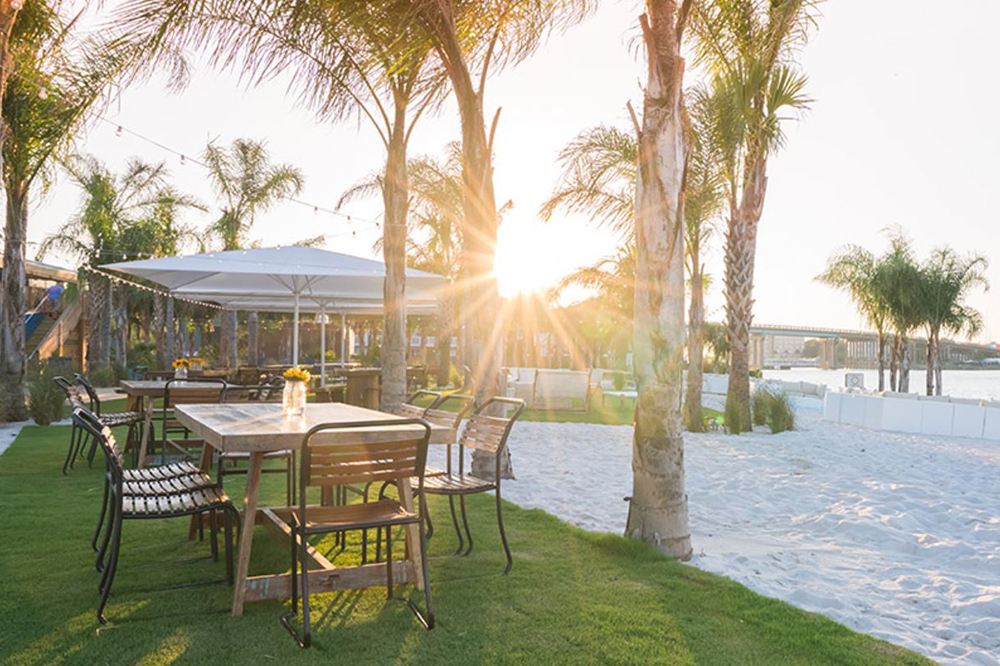 Located on Fort Walton Beach, Okaloosa Island offers a rustic but chic backdrop for an eclectic backdrop.
The design of this venue features elements of shipping containers, reclaimed and salvaged materials surrounded by lush palm trees, and sugar sand. This heart-warming venue is ideal for anyone looking for a cozy wedding environment. 
This venue offers a delicious seasonal menu using only local ingredients to make the most of its abundant surroundings. 
This seaside hideaway also offers a bar and live music to bring your occasion to life. With a flexible floor plan and custom crafted food and beverage menu, this venue provides a relaxed and welcoming environment for you and your guests.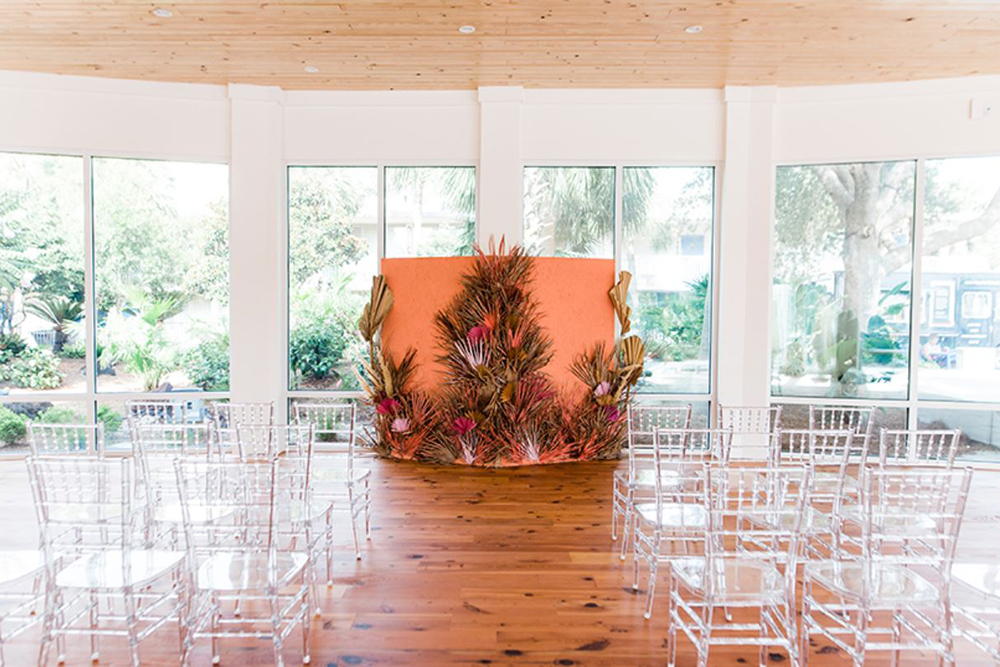 The Island Resort offers a beachfront wedding experience framed by Florida palm trees overlooking the Gulf Coast. This wedding venue offers an ornamental landscape to remember, providing a private and exclusive event. 
This venue has a wedding coordinator on-site to help you plan the perfect. They will help you organize your welcome dinner, bridesmaids brunch, rehearsal dinner, send-off brunch, and anything else you need to enjoy a relaxed and stress free wedding with your loved ones. 
With award-winning chefs, you're guaranteed an exceptional dining experience with a custom menu to wow your guests. This is a great wedding destination if you need a helping hand to make sure everything is taken care of.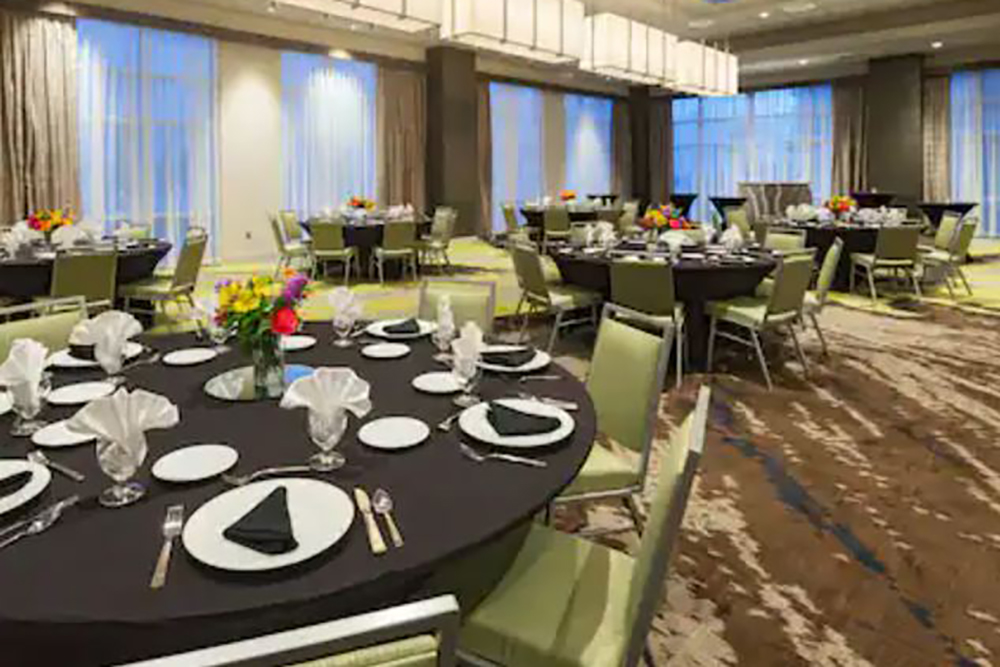 The Hilton Garden Inn offers a personalized experience to bring to life the wedding of your dreams. This venue is located on Okaloosa Island with stunning views of the coast.
This venue recognizes the importance of wedding traditions and will work to customize your wedding to celebrate your culture. From hosting mehndi parties to ketubah signings they work to deliver everything you need.
They serve to honor and embrace every culture offering personalized decor and a customized menu.
This venue is on hand to help you the day before the ceremony, getting ready, throughout the ceremony, reception, after-party, and the following day. This venue hosts up to 500 guests making it an ideal setting for a large and elegant wedding.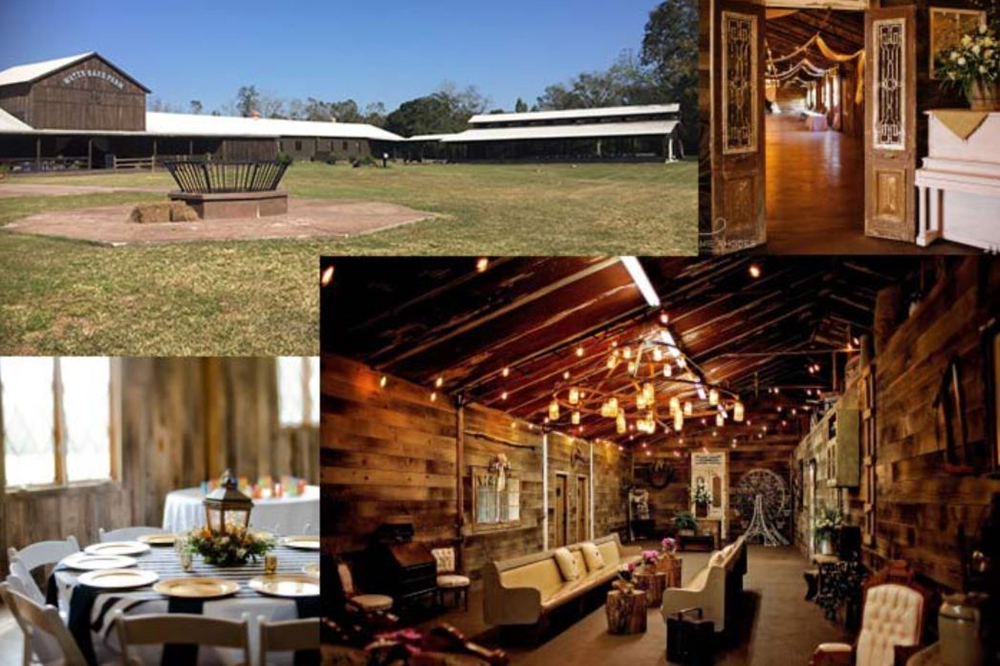 The Barn at Water Oaks Farm offers classical southern charm. This farm setting offers a classic and chic setting for an intimate wedding ceremony surrounded by beautiful grounds. 
This venue offers a rustic and elegant charm with its furnishings and decor of repurposed antiques. This is a great venue choice if you're looking for a warm wedding experience. 
This venue offers in-house catering. They host up to 400 guests giving you plenty of space to host a larger party in a chic barn setting.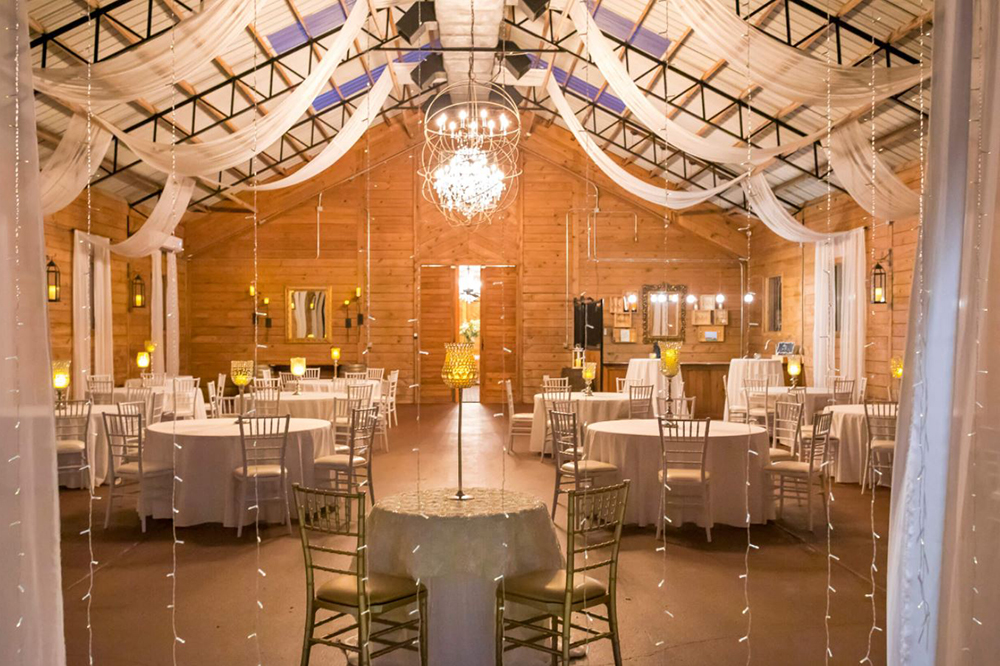 Lauren Hill Farm is a family owned farm offering an authentic Floridian wedding experience. This venue offers the facilities of a grand ballroom and farmhouse lodgings for you and your guests. This venue offers a cozy and charming atmosphere.
This venue lends itself to its location offering features of an authentic western Saloon and Smokehouse. This is a great wedding venue for anyone from the local area. 
This venue hosts up to 300 guests offering eclectic country lodgings. This venue is ideal for both an intimate wedding setting or a large gathering.