If you are currently planning your wedding day, then we would like to wish you big congratulations! Planning a wedding day is such an exciting experience, but finding the perfect venue for you and your partner can be stressful.
Thankfully, there are many fantastic wedding venues to take into consideration in Plant City. There are some popular choices, and some that are more unique too.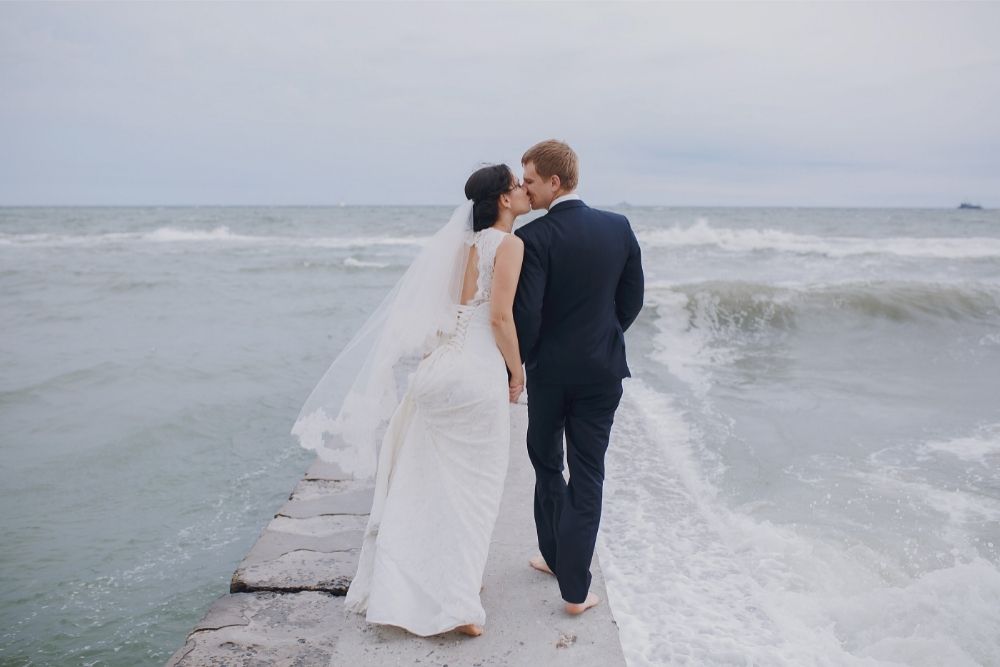 In this article, we will be chatting you through 15 of the best Plant City wedding venues. We have included a mixture of different venues, from ones that are more expensive, to ones that are more affordable. We hope this article helps you find your perfect venue!
Wishing Well Barn is a beautiful venue that is rustic and unique. If you are looking for a simple, but memorable day, it is a fantastic option to consider. With its outdoor setting, and open plan barn, it is the perfect venue for a summer wedding.
The fairy lights make the barn look magical at night, and it provides an intimate and special location for your wedding day. 
When it comes to doing weddings correctly, The Wedding Retreat is the place to go. This venue is specifically designed to host weddings, and is fantastic if you are looking to take a back seat on the wedding planning front.
The venue will do the majority of the planning and organizing, so you do not have to. The all-inclusive packages are well priced when you take into consideration everything this venue has to offer. 
This is another venue that is fantastic at hosting weddings. It is both unique and magical. They offer exclusive use of the site, and have all inclusive and custom packages available.
The venue is rated 5 stars, and the hosting is exceptional. It is in a convenient location, and the venue is private and beautiful for your wedding photos.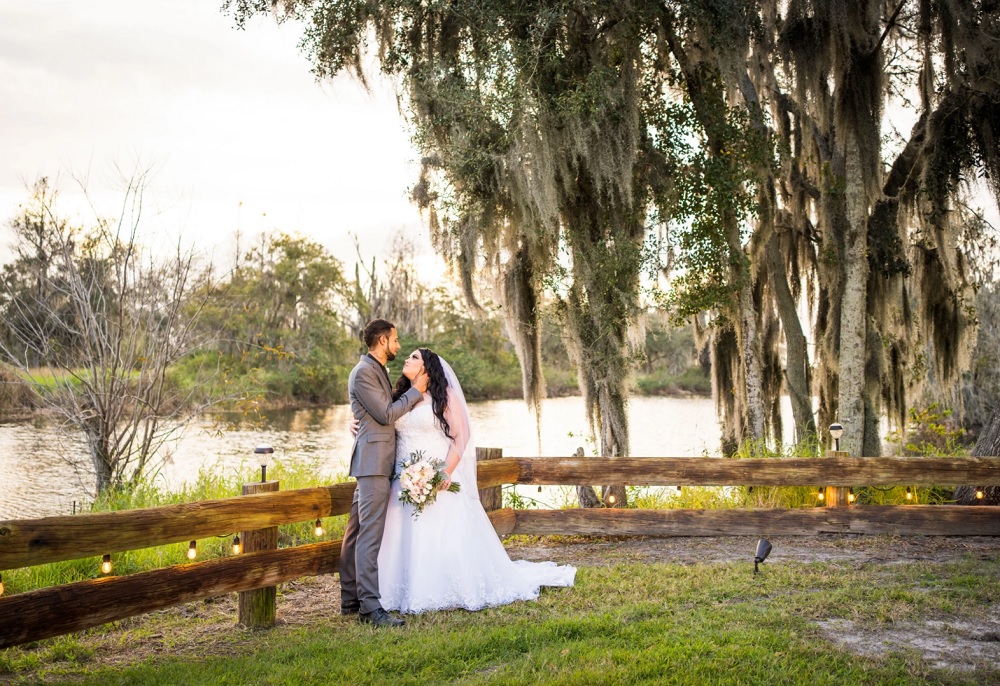 Florida Rustic Barn Weddings, offer you a choice of different barns to use for your wedding day. If you are looking for a more rustic and traditional venue option, this is a great choice. It is not too expensive, and is fantastic for smaller weddings.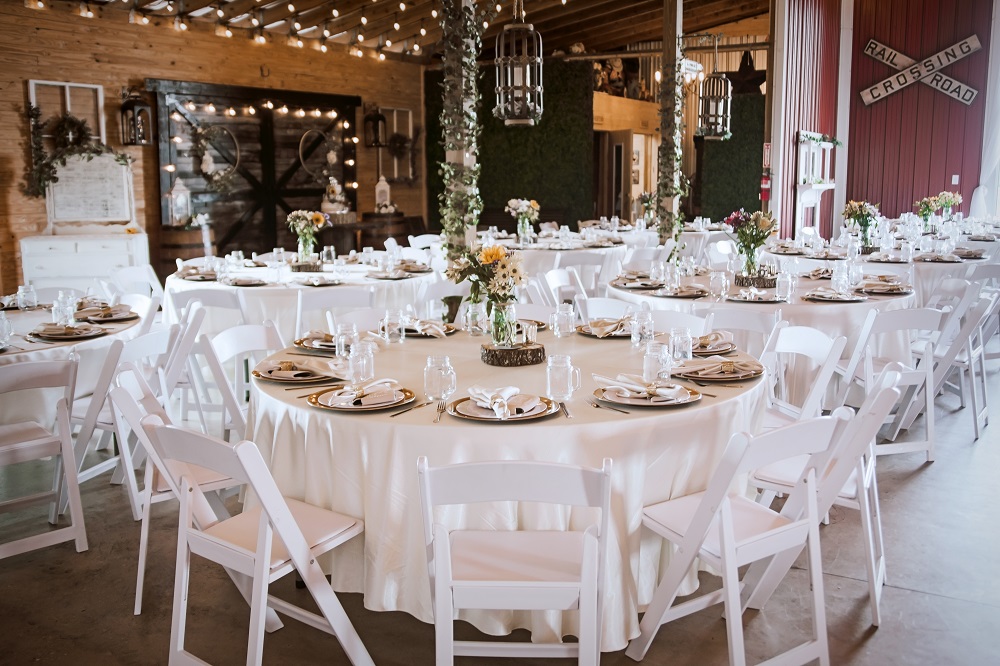 If you want your wedding to be memorable, then this event venue is the perfect choice. The venue offers premium wedding venues that will certainly impress your guests. The grounds the barn is set on are beautiful. 
This venue is perfect if you are looking to hire a room on a budget. It can host a good-sized wedding, and you can decorate the hall as you please. It is an accessible venue that can be used any day of the week. 
Cross Creek Ranch offers a beautiful wedding venue, and all-inclusive wedding packages. The ranch itself is beautiful, and there are different venue options to consider depending on the overall size of the wedding party.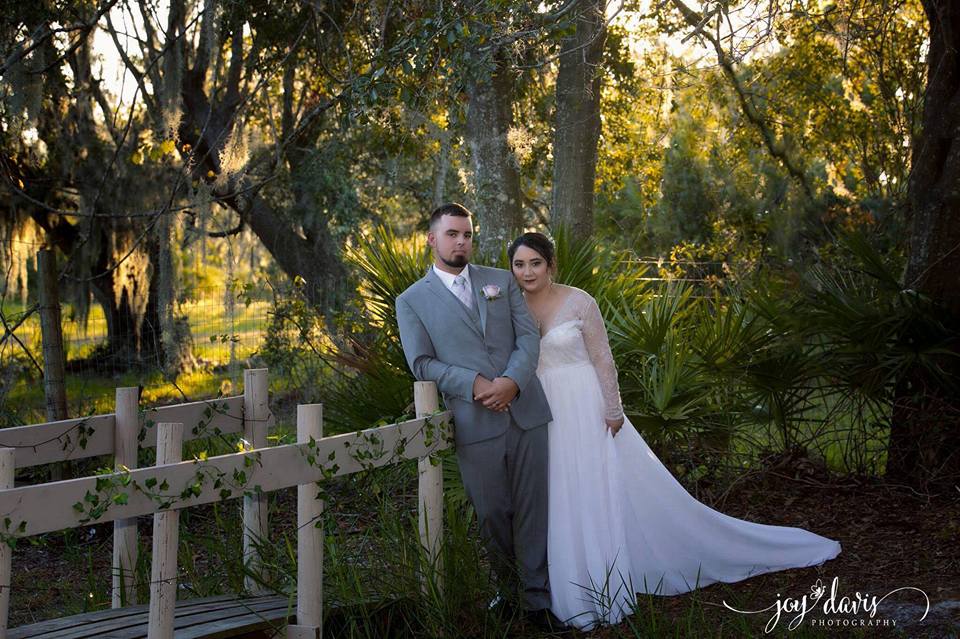 If you love nature and animals, Serenity Horse Stables is a perfect location. While it is an affordable option, it is beautiful and provides a fantastic outdoor setting. The venue is rustic, and well suited for those who want a stripped back, and nature filled day. 
Stonebridge offers a range of different wedding venues to choose from, depending on your personal preferences. You can choose for the wedding to be indoors inside the garden house, or outdoors.
The location is beautiful, and the venue itself is bright and modern. It is inspired by old southern plantation houses, and features a gorgeous wrap around porch.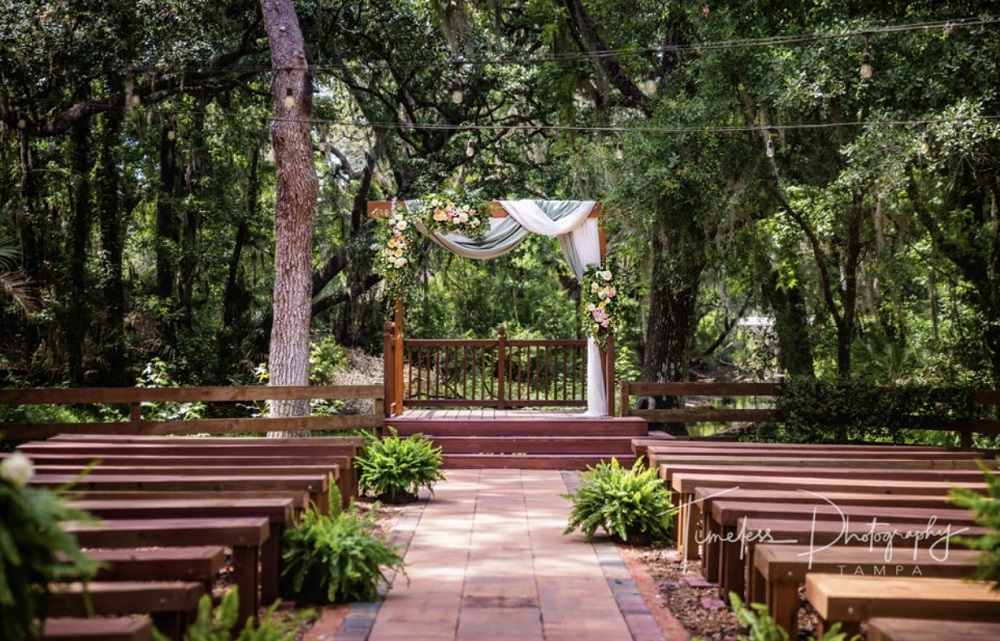 Southern Streams Ranch offers a picturesque location and all-inclusive packages to take into consideration. They have a specialist that will help you to plan your big day, and the grounds of the ranch are gorgeous.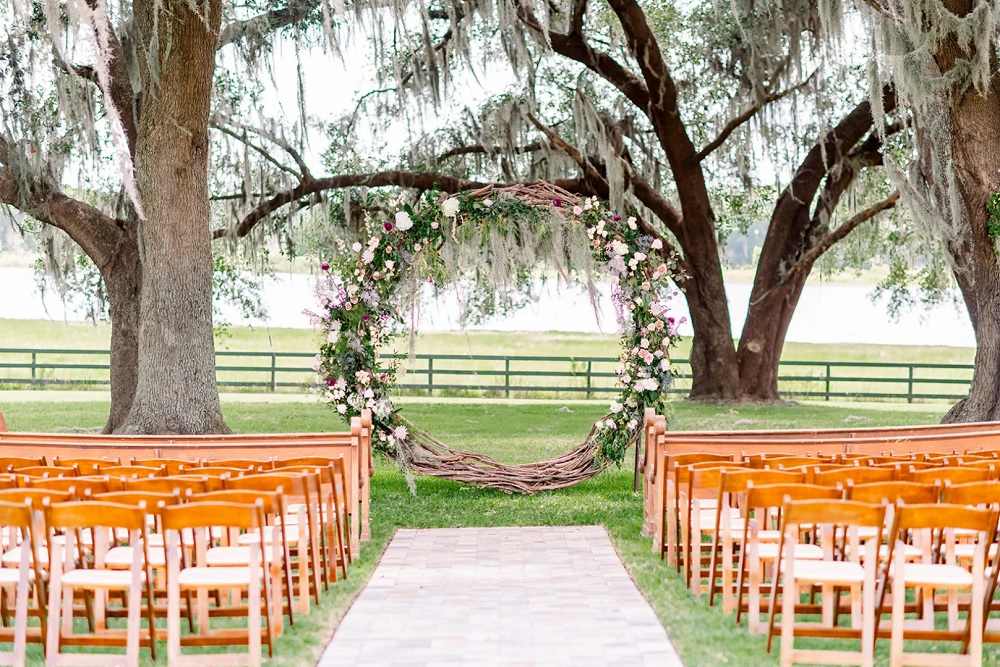 Covington Farm is a serene and beautiful wedding location. There are 75 acres of greenery, and when the venue is lit up in the evening, it looks truly spectacular. This venue is a working horse farm, and it is in a convenient location. There is also a fire pit to use for the reception in the evening.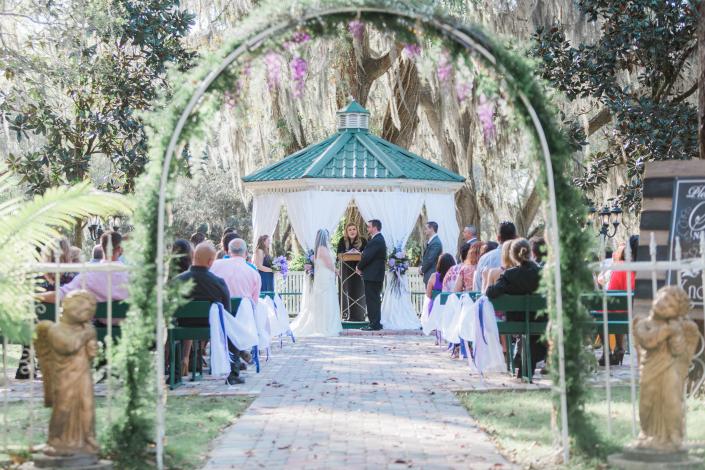 Oak-K Farm is a beautiful venue option to consider. The reception is held in an outdoor gazebo, and you have complete control in how the venue is decorated and set up. It is not too expensive, and provides a beautiful day.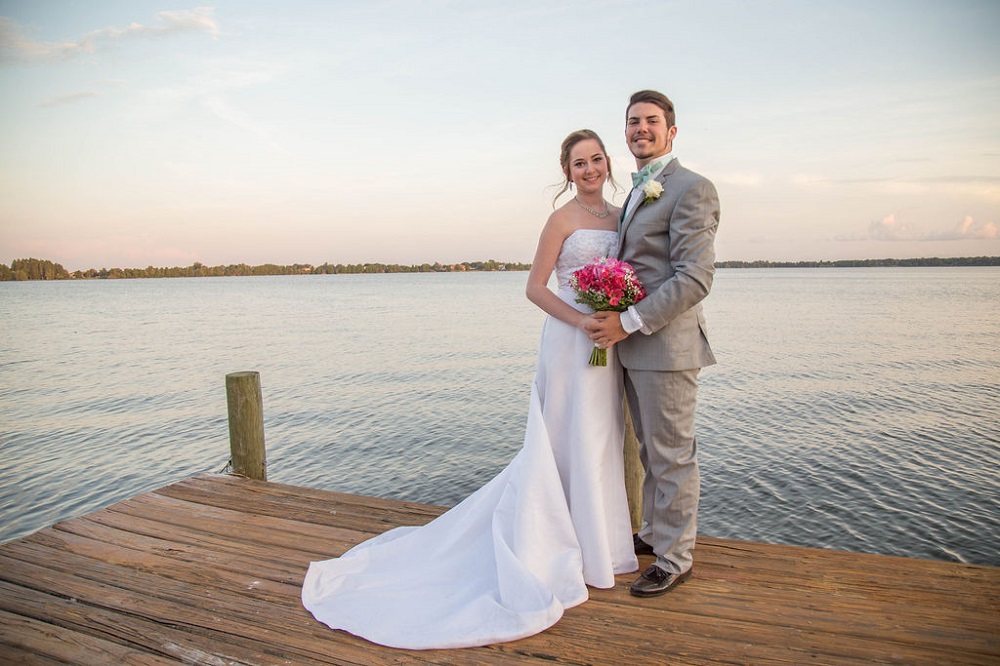 If you are looking for a unique wedding venue, The Lemon Orchard Venue is a great option to consider. Set beside a lake, it is the perfect backdrop for your wedding photos. It is a spectacular venue.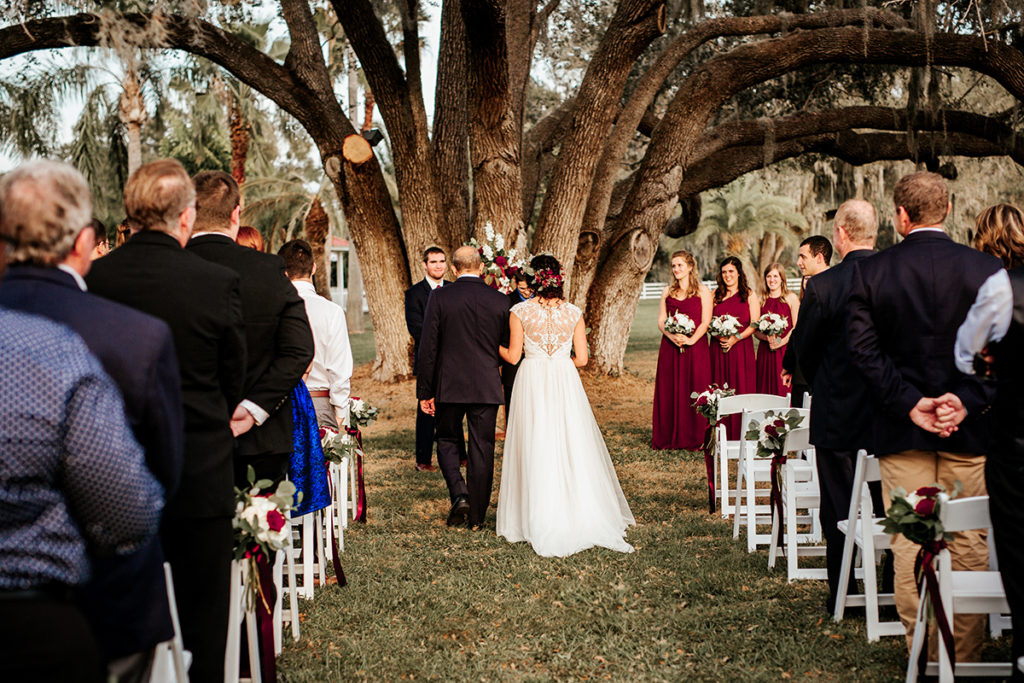 As described by the venue itself, the Rocking H Ranch is a hidden jewel. The house is beautiful, and is surrounded by acres of greenery. It is located conveniently, and the ceremony can be held outside.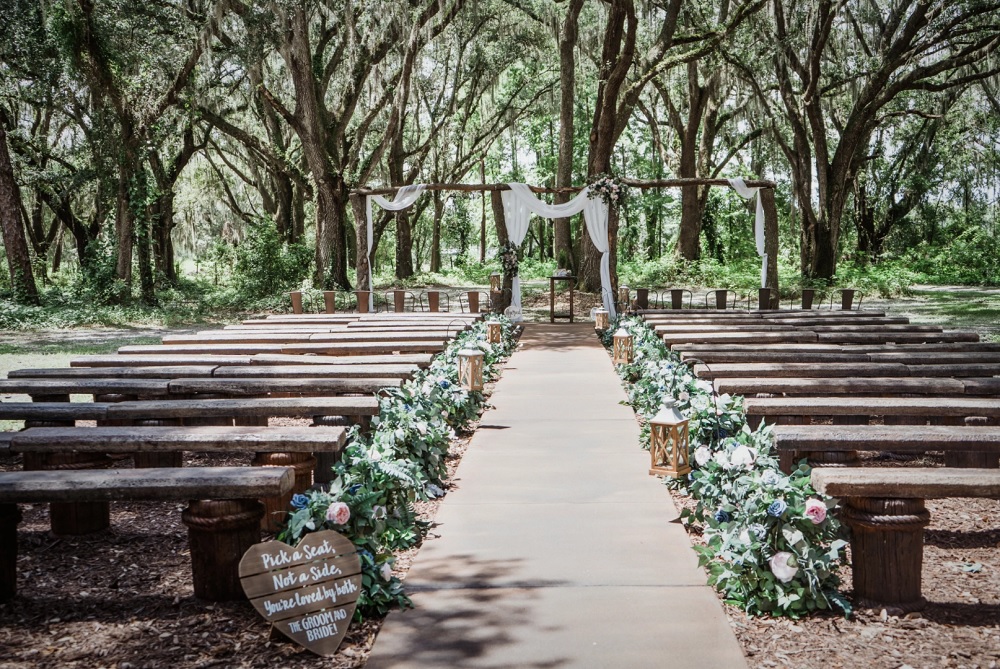 This venue is a slight distance away, but it is certainly worth it. It is created specifically for weddings, and they provide all-inclusive packages. It is the perfect location, surrounded by nature and beautiful gardens. We would highly recommend paying this venue a visit. 
Summary
We hope that you have found this article helpful. As you can see, there are many fantastic options available to suit a wide range of budgets and tastes! Have we helped to find you your perfect wedding venue?