Planning the location of your dream wedding is one of the most expensive aspects of wedding planning! If you live in Florida and want to get married in Fort Lauderdale, there are hundreds of great venues to choose from.
In this article, we've compiled a list of the very best wedding venues in Fort Lauderdale, Florida. Let's dive in!
Bonaventure Resort & Spa, a wedding venue in Weston, Florida, offers an exquisite retreat for couples.
Natural and contemporary refinement are both at your feet near Fort Lauderdale and close to the gorgeous Everglades. As a result, this site exudes both tranquility and vitality. Party and feast with up to 720 guests in the Grand Ballroom as you toast your devotion and love.
The Rainforest Terrace, which is weaved into the rich greenery of the garden, is available to those desiring an outdoor setting. This patio area can accommodate up to 250 persons for the festivities. With so many areas, you may use this venue for a variety of wedding-related events.
In Davie, Florida, Flamingo Gardens is a comprehensive exotic wedding venue. Your attendees will enjoy the beautiful and natural background of clean and lush botanical gardens for your wedding pictures and keepsakes.
A magnificent Victorian canopy and a historic and towering banyan tree are among the ceremony and reception locations at Flamingo Garden. When you hire this beautiful and rustic wedding reception, you'll get to enjoy natural Florida flora, relaxing waterfalls, loose peacocks, and flamingos as guests of your big day.
Flamingo Gardens has six indoor and outdoor venues that can hold up to 250 people. Flamingo Gardens, in addition to 60 acres of botanical gardens, offers a range of ceremonies.
Embassy Suites Fort Lauderdale is a luxury wedding venue in Fort Lauderdale, Florida, with a range of lovely locations for your wedding ceremonies.
For an amazing wedding event, choose from a variety of exquisite dance halls and event spaces, as well as inventive food packages. With a maximum capacity of 450 guests, Embassy Suites Fort Lauderdale offers 19 various indoor and outdoor event venues.
Boardrooms, dance halls, and an observation deck with waterfall views are among the hotel's nearly 13,000 square feet of function room.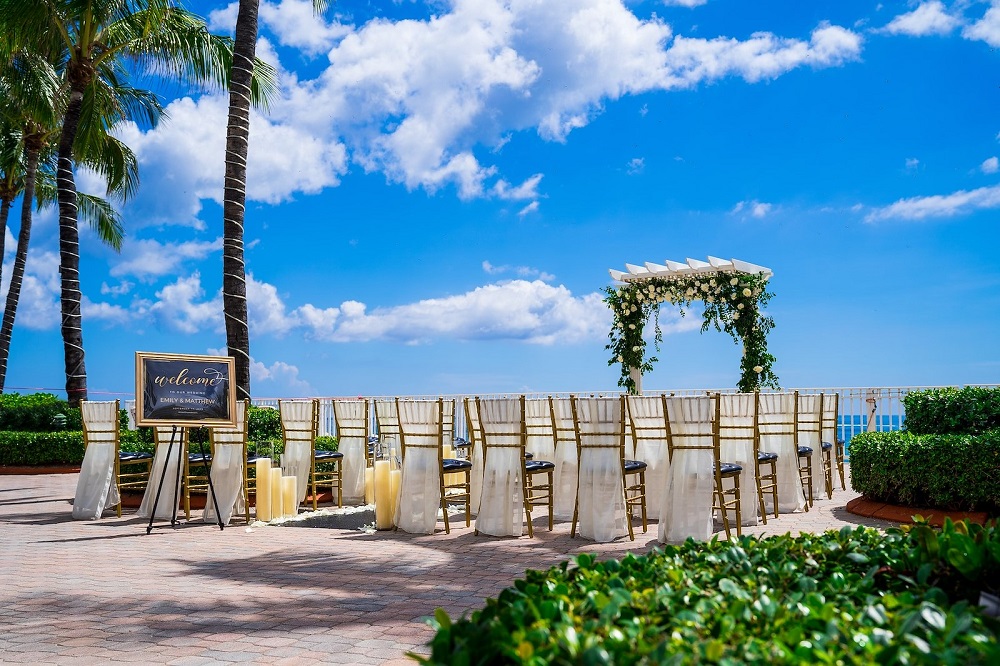 The Ocean Sky Hotel & Resort is a fantastic wedding venue. Stunning sea views, fantastic event spaces, and an altogether spectacular experience await you and your attendees at this seaside venue.
You will be happy throughout the entire thing with skilled event professionals on-site to help you with all of your marriage requirements.
Wedding receptions, banquets, rehearsals dinners, bridal parties, breakfasts, afterglows, and other parties can be held on the beachfront roof patio and in the huge ocean-view ballroom. This venue has a maximum capacity of 250 persons.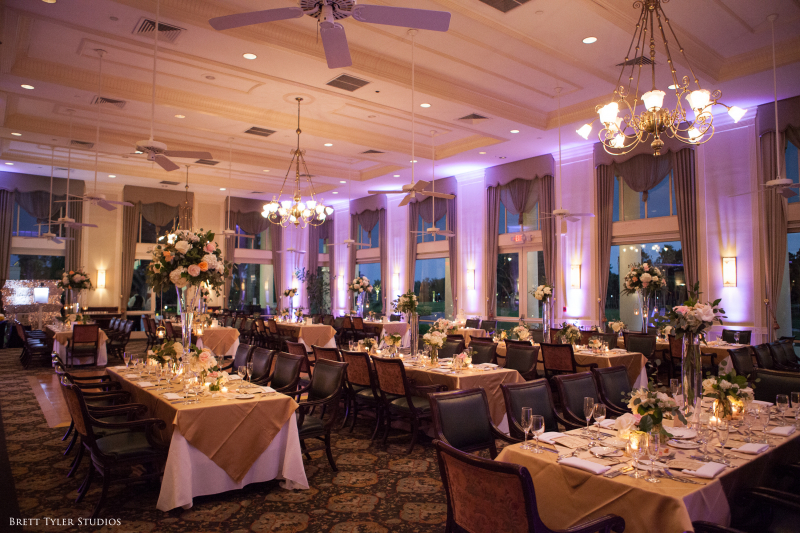 The Club at Weston Hills will help you create the wedding of your dreams. Menus that are tailored to your specific requirements. Your selections are endless, and no demand is too small or large, with options such as a set meal, buffets, or gourmet workstations.
In their Glades Ballroom, spouses can welcome up to 324 guests, or up to 150 in their Royal Palm Room. They can also conduct an outdoor wedding with views of their well-kept driving range, as well as indoor ceremonies.
The Riverside Hotel in Fort Lauderdale, Florida, is a traditional ballroom wedding location. Both the service and reception can be held at the site, which has both interior and exterior areas. They work hard to ensure that couples have everything they need to start making their marriage dreams a reality.
The hotel is adjacent to the stunning Fort Lauderdale beaches and Port Everglades, as well as the Fort Lauderdale-Hollywood International Airport. Partners and visitors are likely to love their stay at Riverside Hotel, which offers luxurious amenities.
Bonnet House Museum & Gardens is a beautiful wedding location in Fort Lauderdale, Florida that is also historically and environmentally significant. This magnificent environment, complete with a home and gorgeous gardens, takes you to the beginning of the twentieth century.
The National Register of Historic Places-listed site encompasses 35 acres and offers charming places for gatherings of all kinds. The property is a one-of-a-kind South Florida location that is both historic and exquisite.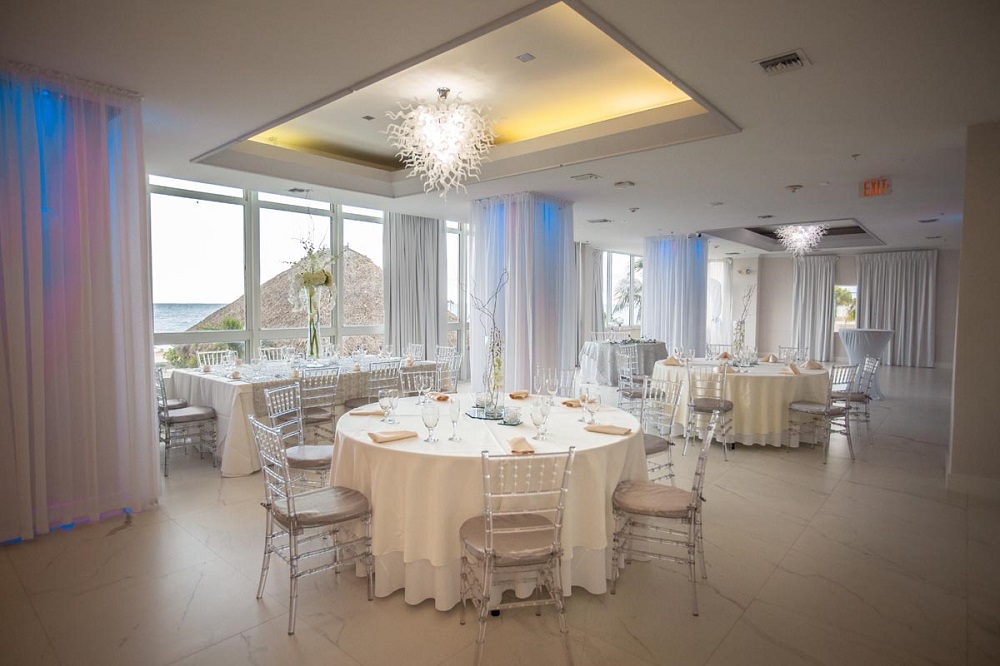 In Fort Lauderdale, Florida, Ocean Manor Beach Resort is an ideal beachfront wedding location  option.  Beachfront weddings are ideal in this sunny place. They give a secluded, intimate, and gorgeous location for you to say "I do" because they are situated immediately on the shore.
Wedding receptions can be held on the beachfront or in an outside cabana at Ocean Manor Beach Resort. There is an inside, beachside banquet area that can seat up to 150 guests for your celebration.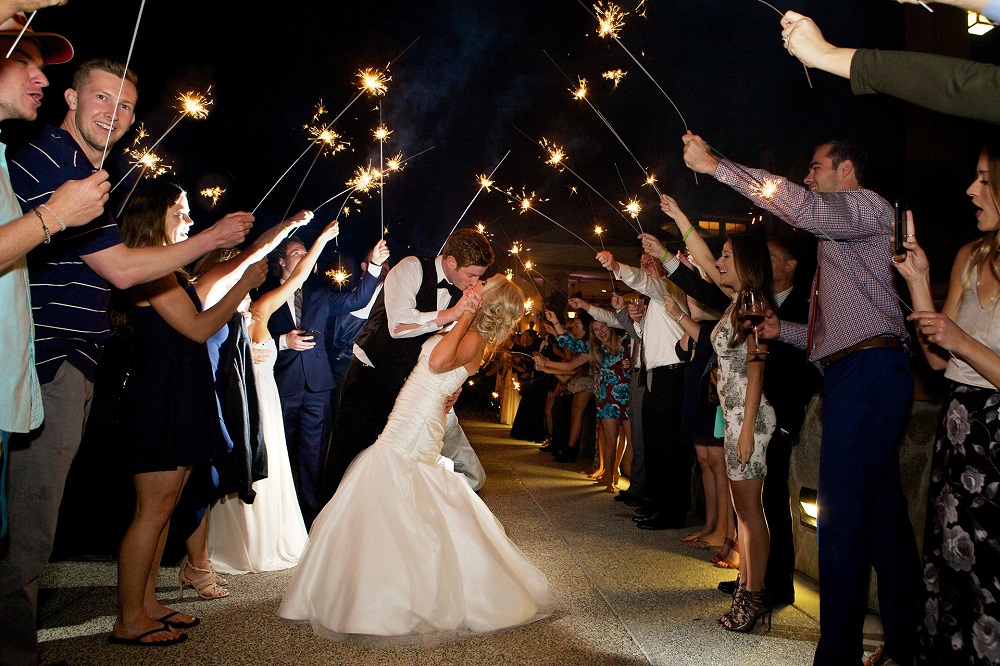 Situated directly in the heart of the city, Fort Lauderdale, the Tower Club is a wedding ceremony and party site.
People in the Fort Lauderdale region looking for an elevated interior wedding or reception can turn to this location for unrivalled sights of their beloved city, a contemporary, elegant setting for their special day, and top-notch service.
For every couple's individual event, Tower Club offers a range of stylish and chic private function rooms. Interior weddings can be hosted at the Union Ballroom, which is the most famous and largest of the event rooms offered, accommodating up to 170 people.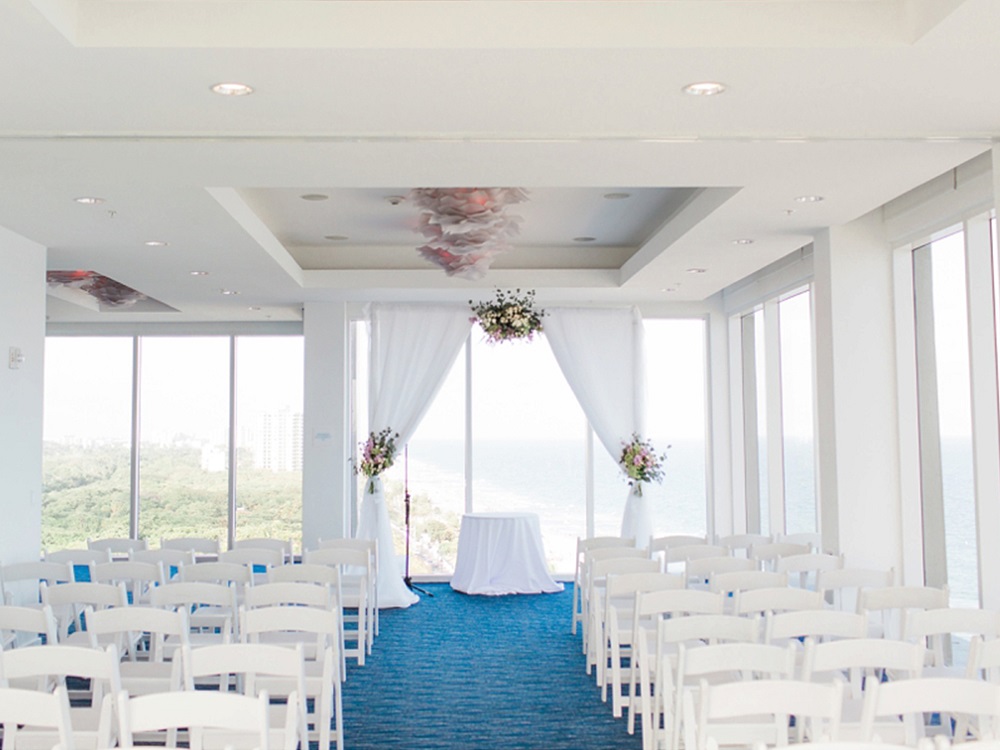 In Fort Lauderdale, Florida, Sonesta is a boutique hotel that hosts weddings. This luxurious resort provides newlyweds and their attendees with a one-of-a-kind wedding experience that will last the entire weekend.
The resort invites to-be-weds to celebrate their mini weddings and comprehensive celebrations in exquisite luxury and decor, making it ideal for ceremonies of all sizes. Every event at Sonesta is a spectacular affair, with exquisite dance halls, a specialized culinary team, and all-inclusive amenities.
Before enjoying their memorable occasion, couples can relax and enjoy the white sand of Fort Lauderdale beachfront.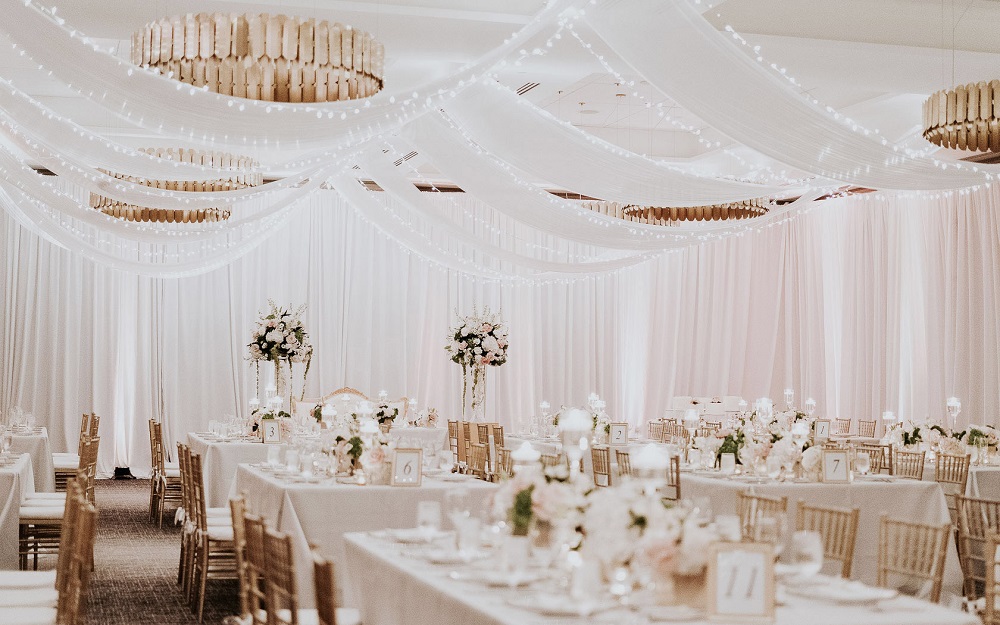 The Dalmar is a fantastic wedding and event location. They're a leisure hotel that pays homage to the area's past as a sunny playground. The structure is a cutting-edge trailblazer that is changing the city's backdrop.
When you organise your event activities at The Dalmar, you'll have access to all of the latest must-haves and necessities. Enjoy a meal at their on-site eatery, a swim in the water while basking in the sun, daily yoga lessons, or a relaxing drink at the club.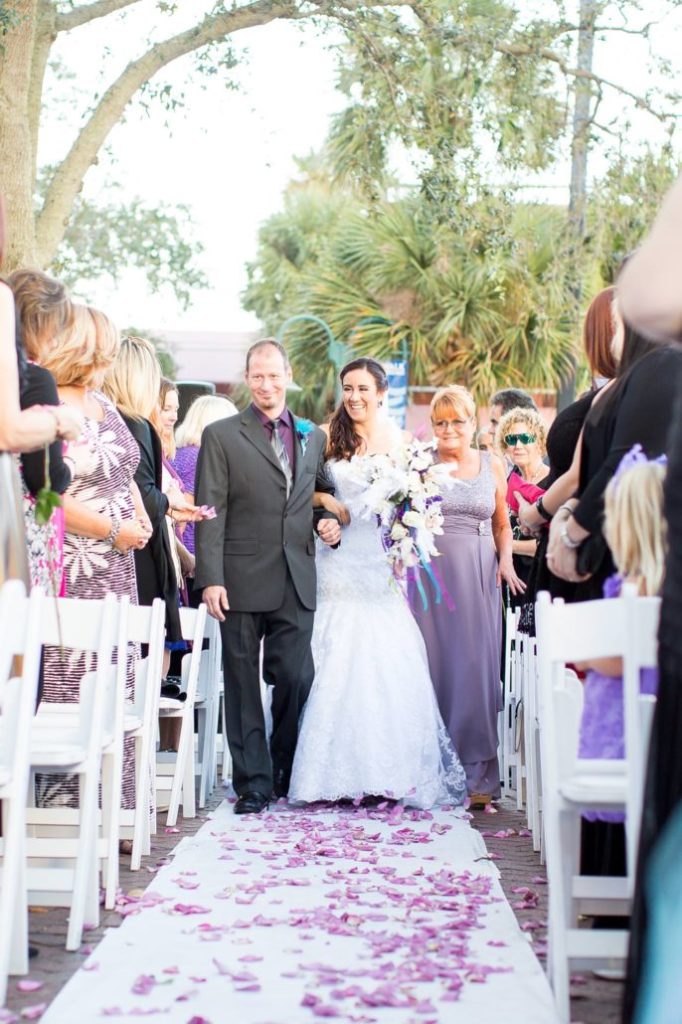 In Fort Lauderdale, Florida, the Historic Maxwell Room is a vintage gardens and dining hall-style event location. It was constructed in 1925 and is an illustration of Mediterranean Revival architecture from the Boom period, with magnificent European-inspired style throughout.
Wedding receptions may receive assistance from a staff of events professionals, making it a popular option for an elite event with plenty of vintage appeal.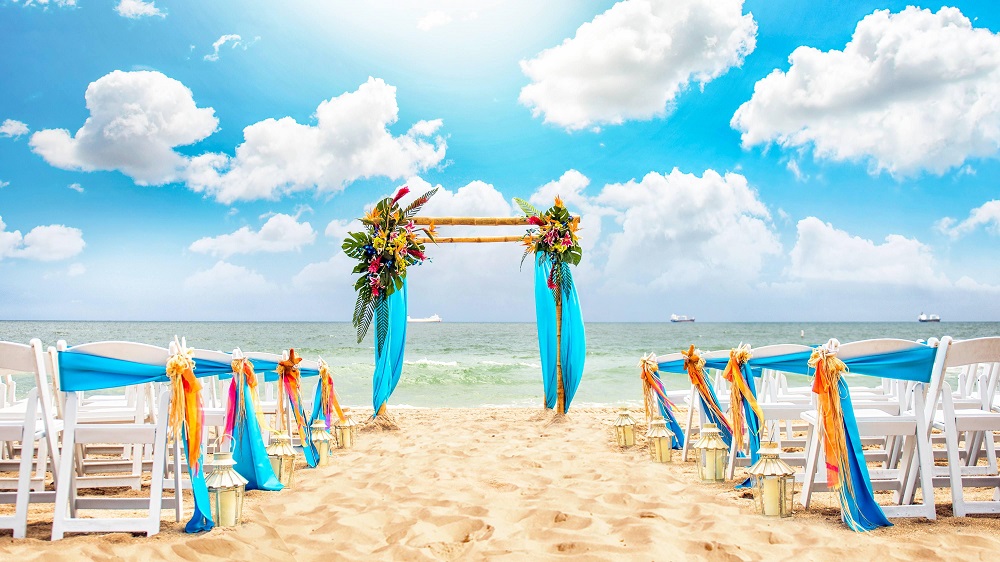 The hotel is close to Blue Wave beaches such as Lauderdale-by-the-Sea and Pompano Beach, as well as the Terminal Everglades ship port, eateries, and activities. A business centre, exercise centre, heated pool, spa, culinary choices, and 22,000 sq ft of entertainment venue are among the hotel's many features.
All through nine function rooms, this sprawling estate exudes sophistication and grace. This beautiful venue, which has been decorated and outfitted to the greatest of specifications, can accommodate the marriage ceremony of your dreams.
This location is conveniently located in the heart of Fort Lauderdale and is bordered by numerous local landmarks.
The Conrad Fort Lauderdale Beach is a hotel and event venue on the beachfront in Fort Lauderdale, Florida.
This hotel, located on Fort Lauderdale's private North Beach between both the palm-lined walkways of Sunrise and Las Olas, offers intuitive treatment, sophisticated conveniences, beautifully designed suites, and the exquisite elegance of beach hotel culture.
At the gorgeous Conrad Fort Lauderdale Beach, you may have the perfect wedding with breathtaking panoramic views, an imaginative venue, and a made – to – order service.