You may have dreamed of the perfect wedding, but you might not have planned for the stress of picking a venue. There are so many choices available, so sifting through all of the choices can seem like a never-ending task.
To make choosing your wedding venue easier, we've done some of the work for you. If you live in Naples, Florida, you're going to love our collection of locations in the area.
We've put together a list of the 15 best wedding venues in Naples. Whether you prefer a quieter beach resort or an upscale event at a country club, you're sure to find a venue you love in the list below.
Right at the center of Naples, Florida, Vineyards Country Club is open to both members and non-members alike. First founded in 1988, the club has over thirty years of experience catering to its guests. Set amongst lush green golf courses and charming landscapes, the scenery is truly romantic.
Vineyards deliver experienced culinary staff and bartenders, along with attentive managers to see to your needs. A popular destination for weddings, Vineyards Country Club is a fantastic choice for outdoor ceremonies.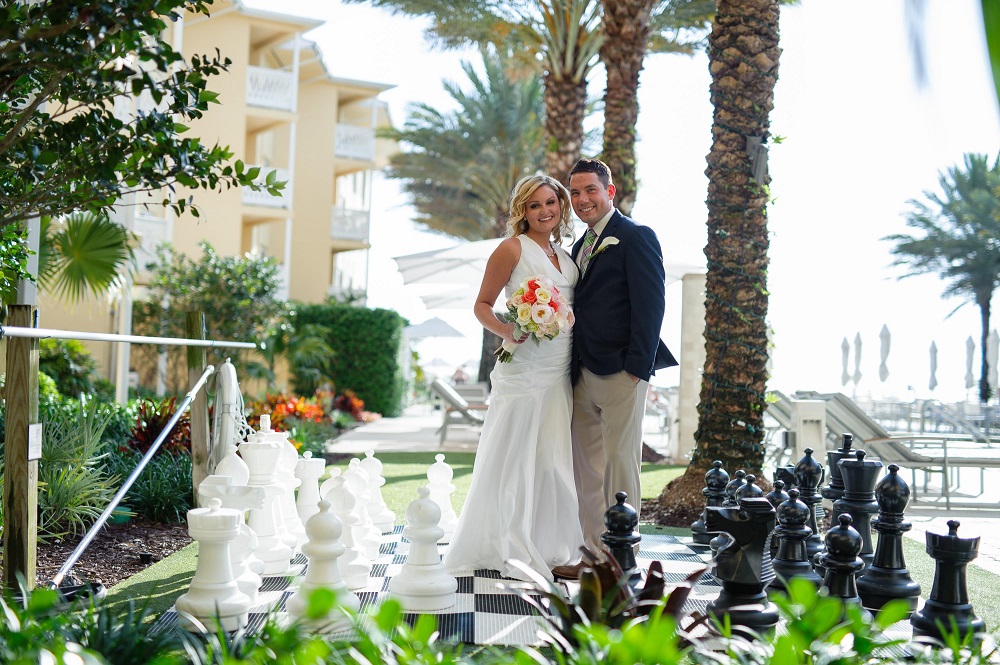 Positioned on a charming beachfront location overseeing the Gulf of Mexico, the Edgewater Beach Hotel has breathtaking scenery that's perfect for your special day. Guests will find it easy to travel to, as the hotel is minutes away from Naples Municipal Airport.
Popular with couples for its beautiful beach weddings, Edgewater's interiors are just as spectacular as the beachfront. With grand accommodation and poolside bar service, Edgewater Beach Hotel is a comfortable but luxurious setting for your wedding.
If you're looking for a gorgeous backdrop for your wedding, you'll love Naples Botanical Gardens. You'll be surrounded by a variety of flowers and plants from different parts of the world.
There are lots of gardens to choose from, so whether you settle on the Lea Asian Garden or the Kapnick Brazilian Garden, you and your guests will adore the tranquil scenery in each one. This is a beautiful location with lots of vivid colors within it.
Love animals? You have to at least consider this wedding venue. Naples Zoo is situated within a beautiful botanical garden. The gardens were first planted over 100 years ago, featuring a variety of plants from the Caribbean.
Other than the beautiful scenery, you can say your vows while surrounded by lions, giraffes, and panthers. Naples Zoo is a unique wedding venue that you and your guests are sure to remember.
For couples who love the arts, you can't get any better having your wedding at the art center. The Naples Art Association is one block south of Fifth Avenue, overlooking the picturesque Cambier Park.
Other than a large gallery filled with amazing artwork, you'll be surrounded by impressive architecture, professional lighting, and beautiful flowers.
The Art Association also has separate bride and groom dressing areas, as well as a dance floor perfect for a reception. This is a great venue for a modern, yet stylish wedding.
This location is perfect for quirky couples. Located near 5th Avenue, Naples Depot Museum looks back on how Southwest Florida was developing in the roaring twenties.
History lovers will adore the museum's restored rail cars and wagons, while the indoor space can hold up to 280 guests for a cocktail reception.
It also has an outdoor space available for larger parties. If you're looking for a distinct venue with a touch of 1920's allure, the Naples Depot Museum could be a unique choice.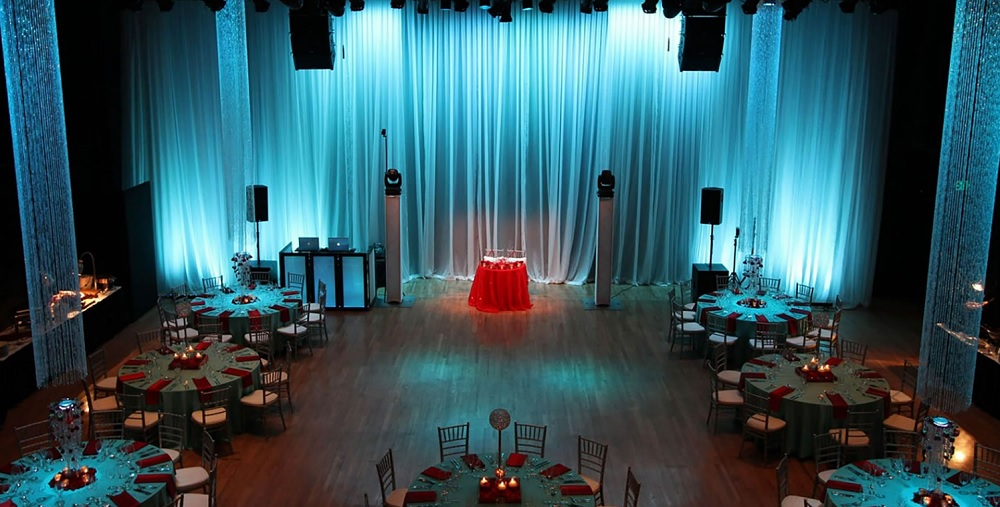 This is a great location for modern couples who don't want too many extras. Artis—Naples houses many different settings that are perfect for a variety of weddings.
The Norris Garden is sunny and bright, which is ideal for outdoor ceremonies. If you'd prefer an indoor wedding, The Daniels Pavilion is a small theater that can change into a dining room or dance floor.
Whether you're planning a lavish ceremony or an intimate get-together, The Artis–Naples has many breathtaking spaces for couples with different tastes.
Created in 1895, the Palm Cottage is Naples's oldest home. It has a classic Victorian design, consisting of an oval lawn, a lily pond, and surrounded by six themed gardens.
The Norris Gardens have many of Florida's plants, including golden bamboo and Sapodilla trees. Both the Palm Cottage and The Norris Gardens are tranquil settings for weddings or receptions. This is a beautiful location that pleases history enthusiasts and floral connoisseurs alike.
Florida is known for beautiful beach weddings, but have you considered being on the ocean for your special day?
The Marco Island Princess is a yacht that sails from Marco Island to the Gulf of Mexico. Offering first-class service and many amenities, there's nothing more luxurious than having your ceremony on a yacht.
If you were picturing a sunset ceremony next to beautiful waters, The Marco Island Princess will be perfect for your lavish wedding.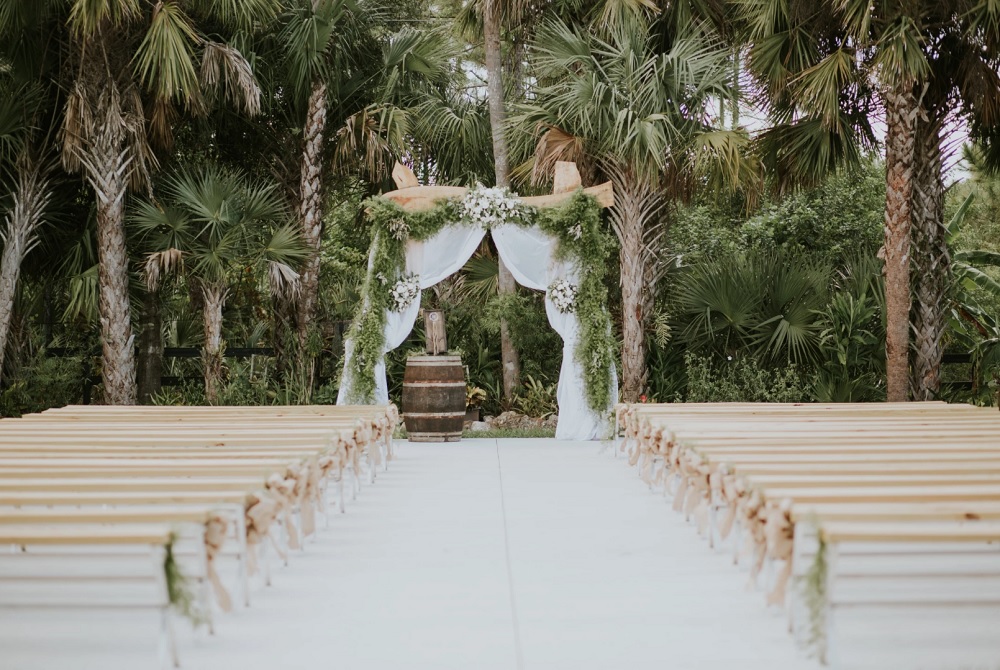 There are lots of couples who don't want a typical Floridian beach wedding. If you're one of them, you're going to love this venue.
The Naples Wedding Barn has gorgeous decor, high ceilings, and pretty lighting inside. If you're worried about Florida's hot weather, the barn has AC which will keep your guests cool.
The exterior is just as stunning as the interior, boasting vivid green grass and trees. This venue is a charming backdrop suitable for both smaller weddings and extravagant ceremonies.
If you're finding it difficult to choose a venue, try visiting this location. La Playa Beach and Golf Resort have lots of different settings depending on your preferences.
Their Lantern Lane is lined with lit candles and ends with a view of the ocean. It holds up to 15 guests for an intimate, memorable ceremony.
If you want something more extravagant, their ballrooms offer waterfront views, chandeliers, and can hold up to 500 guests. With beaches, lawns, poolside service, and ballrooms, there are plenty of settings to choose from at this resort.
Don't be fooled by the words 'bar and grill'. Inside this restaurant boasts an elegant dining room that's great for a smaller reception.
Just outside the restaurant is a beautiful fountain courtyard with gorgeous greenery. If you settle on an outdoor wedding, the courtyard also has its own bar, which will keep your guests happy. If you're a no-fuss couple, Ridgway is a simple, yet beautiful venue that is ideal for intimate weddings.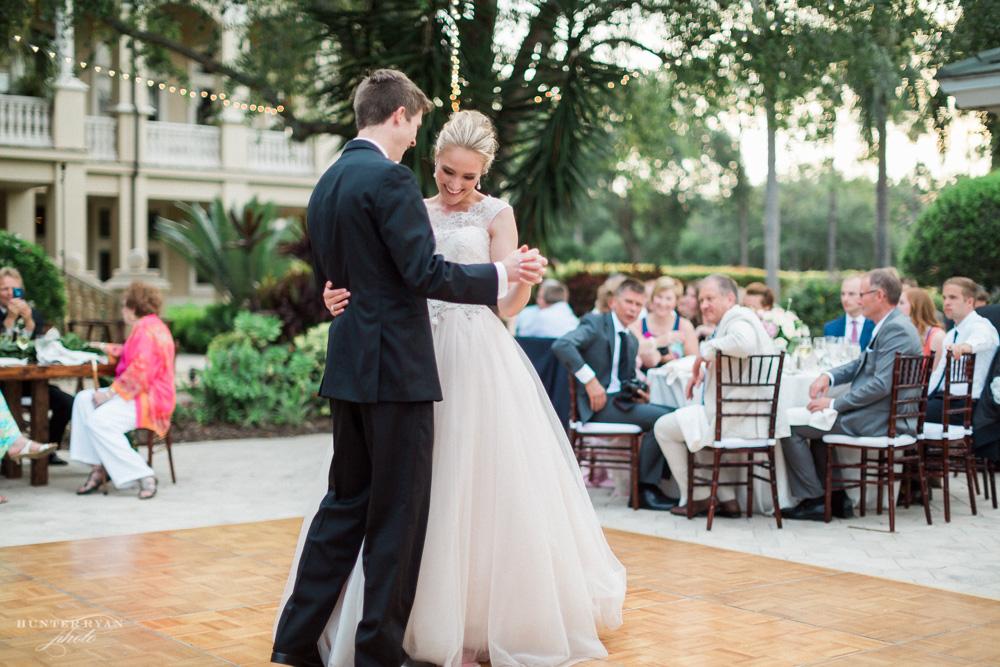 One of Florida's most popular wedding destinations, The Club At The Strand offers classic southern charm. The interior is filled with gorgeous artwork and vintage furnishings. The exterior boasts beautiful floral displays against a lush green landscape.
The Club also has a lavish ballroom with a dancefloor, while the catering on offer can be personalized to your taste. With many spaces perfect for your wedding and post-ceremony celebrations, The Club At The Strand is a venue that is ideal for elegant couples.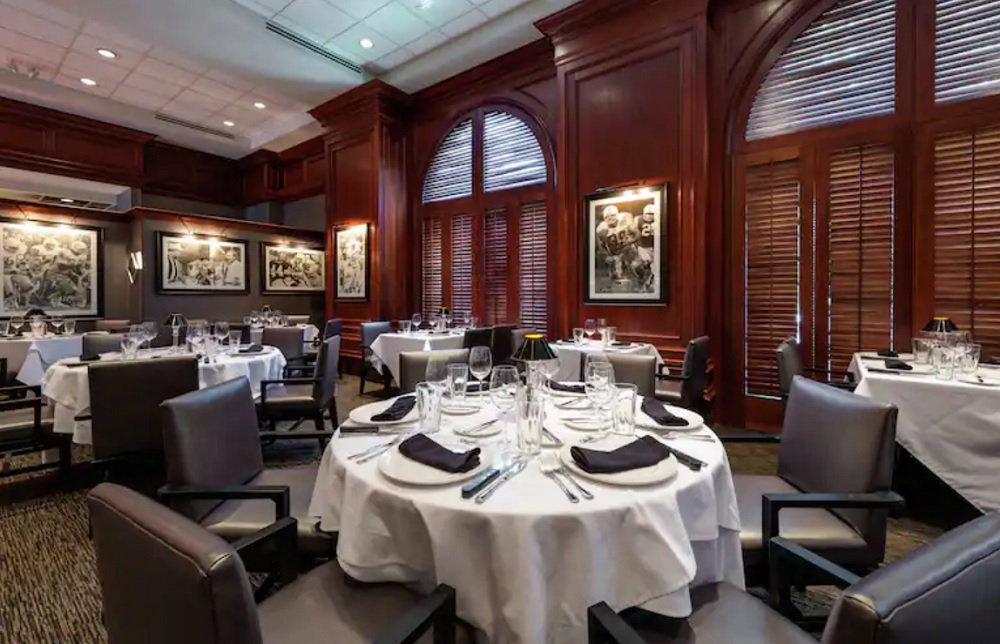 Some couples prefer to spend more on their honeymoon than on their wedding. If this sounds like you, then you should take a look at The Hilton. It's ideal for large events, as your guests can stay in its hotel rooms and won't have to travel to a different venue.
The Hilton also has an elegant Royal Palm Ballroom which can accommodate large parties. If you'd prefer an outdoor setting, the hotel offers an outdoor terrace with a view of the ocean. The Hilton Naples is perfect for couples who want a simple, yet elegant venue.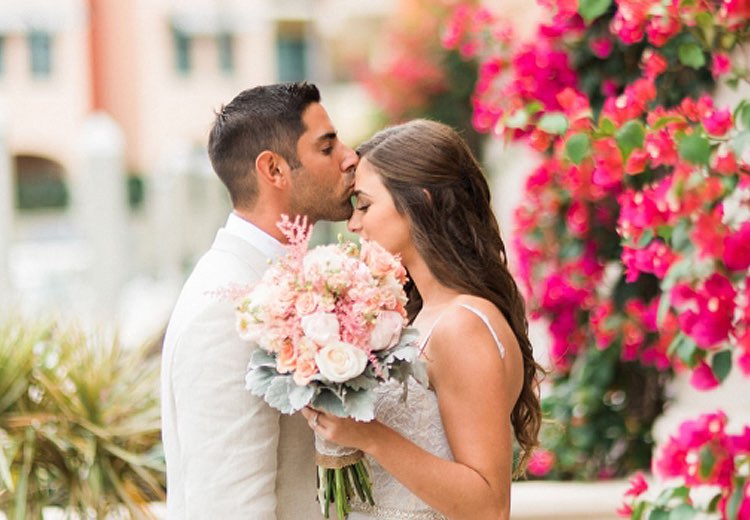 This venue is great if you're planning to accommodate guests over a few days. The Naples Bay Resort offers many things to do, like golf, going fishing, and relaxing poolside.
It also houses impressive indoor and outdoor spaces. The exterior displays vivid green palm trees, while the interior is filled with fine decor and delicate lighting.
The resort also offers beautiful flowers and freshly sourced Gulf seafood. This is a beautiful venue that will look after you and your guests.