Based in Orange County, Winter Park is one of Florida's best kept secrets (despite its ever-growing popularity). Winter Park, as the name suggests, was once considered a winter resort for its abundance of parks and winter activities.
Nowadays, Winter Park is to be enjoyed by everyone all year round as it is known for a variety of arts and cultural events. 
With over 70 parks, Winter Park offers some of Florida's most beautiful inner city sights for nature lovers. Winter Park has it all – from summer and winter outdoor venues to unique and hidden indoor venues – making it one of the best places for virtually every wedding to be held. 
If you're looking for the perfect place to get married and you don't know where to start, here are the 15 best winter park wedding venues!
Not all outdoor weddings have to cater for hundreds of people. Celebration Gardens is the ideal intimate outdoor venue for couples who want to celebrate their love amongst lush gardens filled with picturesque flowers, pure white gazebos for the reception, and stellar waiting staff.
Even if you want to invite more than 50-100 guests, this venue can comfortably cater up to 200 guests for a less intimate wedding!
Winter Park Wedding Chapel is the ideal venue for those who want the backgrounds of their wedding pictures to show off the beauty of Winter Park.
This chapel is steeped in history and is run by a couple who have been in the wedding venue business for almost 20 years, making them the experts when it comes to making your big day perfect.
The chapel itself is like a blank canvas that can be decorated to your heart's content, so you don't have to worry about sticking to a particular theme alongside the venue.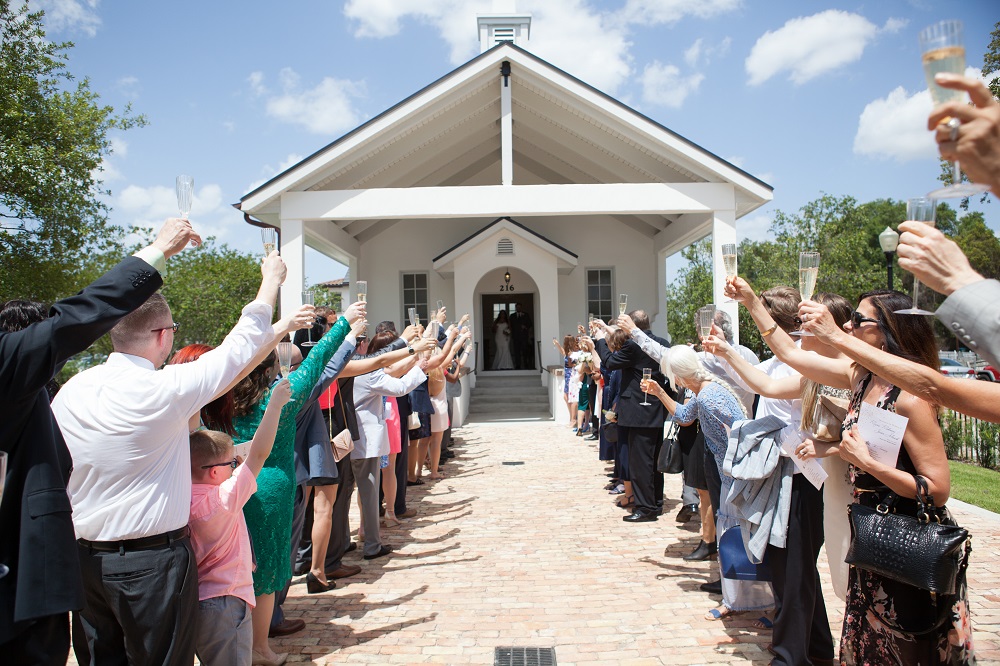 Chapel and Hudson's Cellar is the ideal venue for couples who want a historical and intimate wedding ceremony. The chapel interior has been recently renovated with white paint amongst the traditional wooden pews, which can be easily decorated to suit your theme, and can accommodate up to 48 guests.
The outside courtyard is ideal for the reception, which can cater between 80-125 people. Great for those who want a simple yet elegant wedding!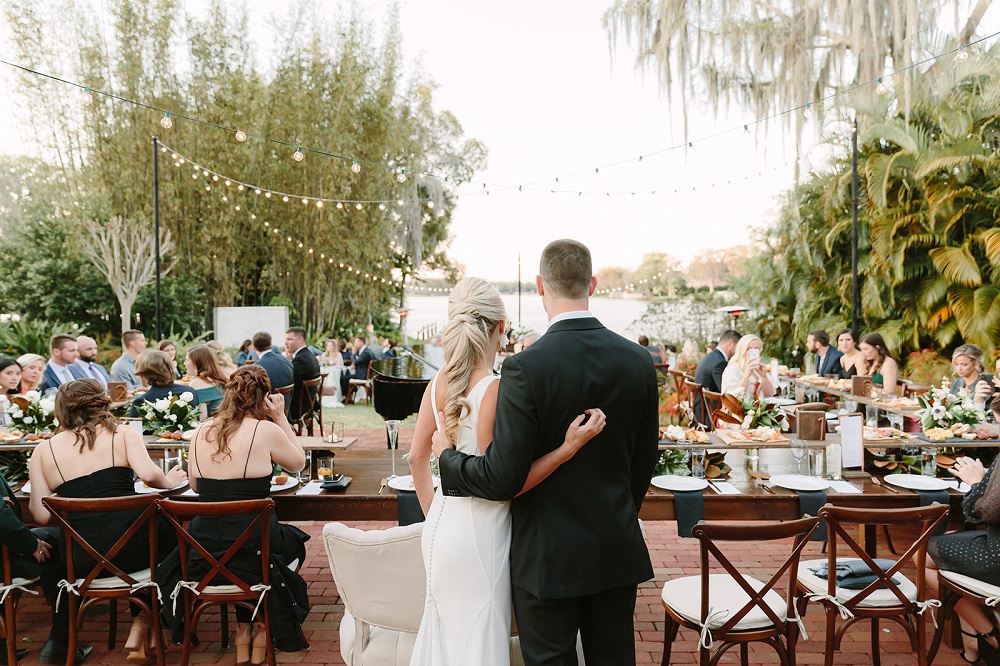 The historic Capen House isn't a venue to be forgotten about. Everything screams perfection with this venue – from the lakefront lawn to over 3 acres of gardens and land.
Couples can opt for an intimate indoor wedding or a larger outdoor wedding (with the reception also inside or outside the house), but nothing quite matches reading your vows in front of the breathtaking Lake Osceola.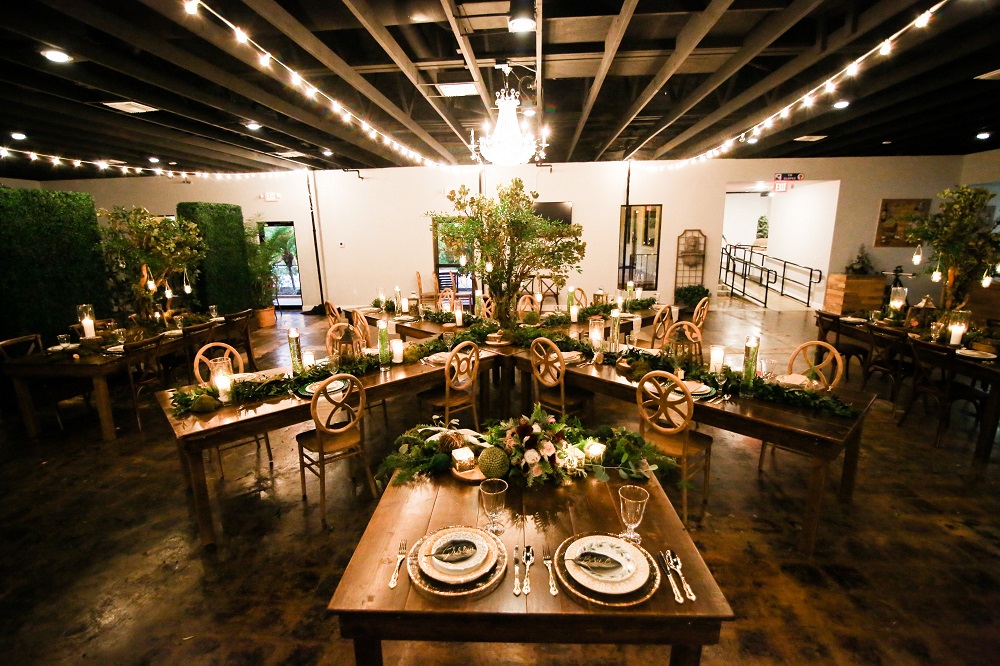 Not everyone can afford a wedding in Italy, so why not bring Italy straight to Florida and get married at Winter Club Venue's Villa Tuscany?
Villa Tuscany offers a stunning Tuscan-style courtyard, featuring a rustic color scheme and gorgeous furniture. Complete with gelato bars, espresso bars, and an array of customizable rooms, you can teleport yourself and your guests right into the heart of Italy.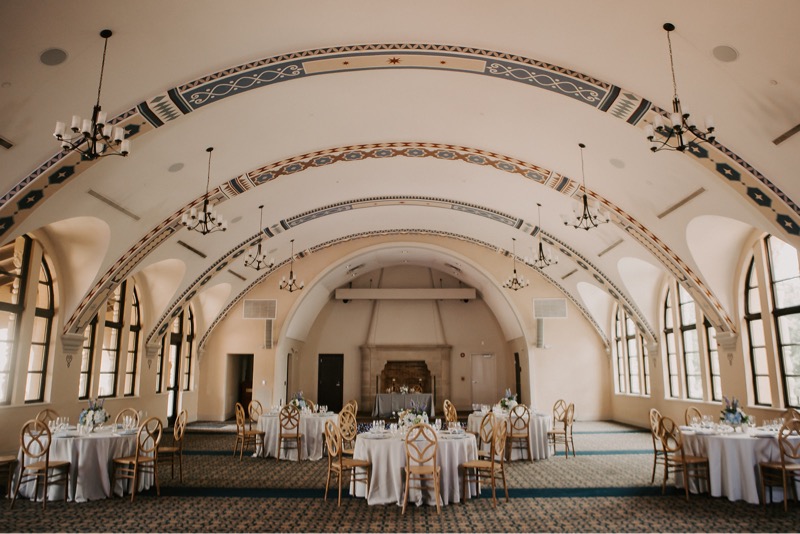 Rollins College is primarily an educational campus, but its stunning architecture and surrounding gardens makes it a gorgeous place to get married.
If you're into traditional chapels, this venue is ideal for your wedding, as it features tall and detailed ceilings, a grand stained glass window, pillars, a wooden altar, and a traditional organ.
While this is synonymous with religious ceremonies, the newly renovated chapel is versatile and can be decorated to suit your chosen theme.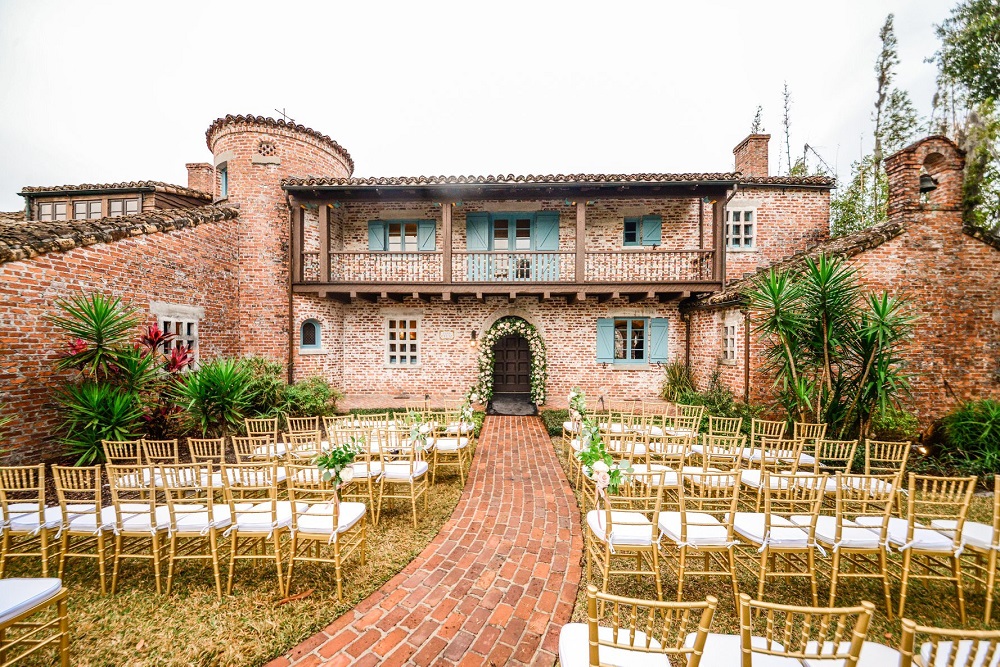 Casa Feliz is a stunning authentic Spanish farmhouse that teleports you out of Florida right into the heart of Spain. You've got the traditional exposed bricks, the Spanish tiled roof, a classic bell tower, and stunning window shutters that are worthy of getting excited about.
The interiors have been refurbished to mimic 19th-century Spanish architecture, making it one of the most aesthetically pleasing and unique wedding spots in Winter Park. 
Celebrate the beauty of Winter Park by getting married in The Garden Villa. With both indoor and outdoor areas, The Garden Villa offers stunning views amongst gardens filled with fauna and flora, not to mention the classic mid-century patios. This venue is very picturesque, with the rustic brick paths and vine-covered arbors. 
Winter Park Events Center has been very recently renovated to reflect the area's history matched with modern architecture. This venue is large enough to accommodate for intimate or large gatherings in both indoor and outdoor locations.
Sure, it's not got the authentic architecture like in Italy or Spain, but this venue offers a large amount of space to decorate to your heart's content. Plus, Winter Park Events Center offers professional decorators who can set the tone and theme for your wedding. 
Located at the Center for Health & Wellbeing, Wellvue is a private wedding venue that features over 8 indoor and outdoor spaces that can accommodate up to 200-300 guests.
Each room is equipped with extremely tall ceilings and windows, allowing for stunning natural lighting, simple flooring, light brown wooden tones, and a vast amount of space to customize the rooms to your theme. Plus, there is a gorgeous fountain in the serene Bamboo Garden to devour cocktails.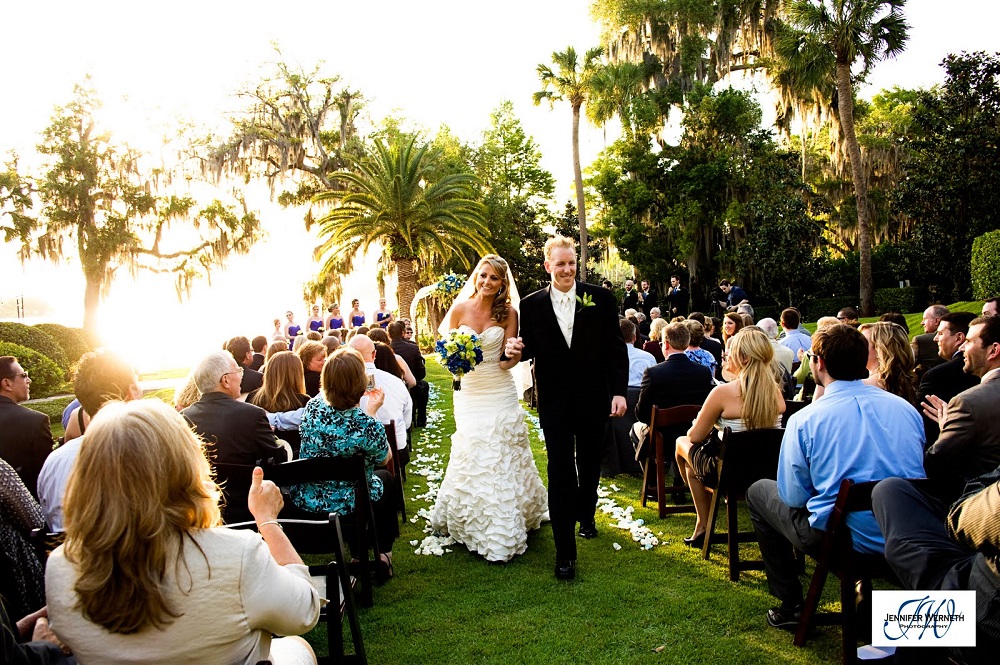 It might seem odd to have a wedding at a racquet club, but this place is so huge that it won't feel like you're amidst sports.
The Winter Park Racquet Club features a stunning waterfront outdoor wedding venue looking across Lake Maitland. This place exudes vintage Florida, with classic furnishings and its original 1920s architecture. Just make sure to be flexible with booking times, as this place is very popular!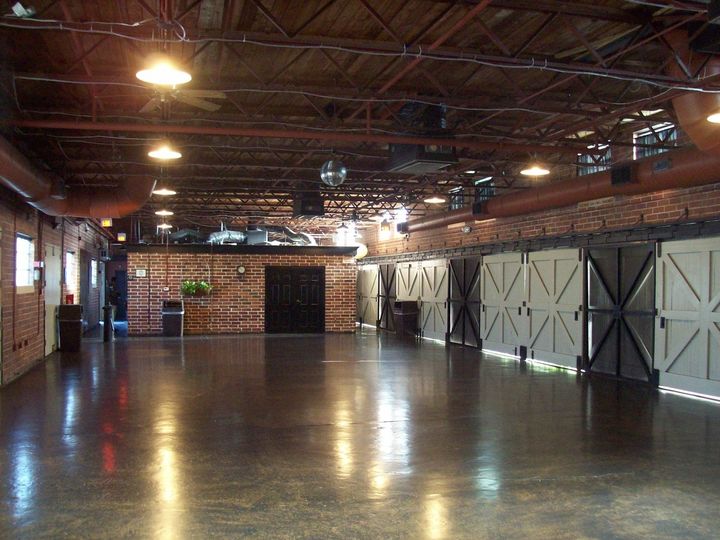 If you're looking for a simple yet charming venue, check out the Winter Park Farmers Market! This venue was a former train depot and has since become a multi-purpose venue for (you guessed it) farmer's markets and weddings.
It's the ideal venue for a rustic feel on a budget – with the classic barn doors, exposed bricks, and the ability to keep the reception and ceremony in the same place. 
Suitable for weddings all year round, the Winter Park Mountain Lodge offers some of nature's most glorious sights.
Outdoor venues include the forest grove just outside the lodge, which is particularly magical in fall, and there are several indoor venue options inside the lodge itself. Once the ceremony is over, guests can dine in the Moffatt Restaurant which overlooks rocky mountains.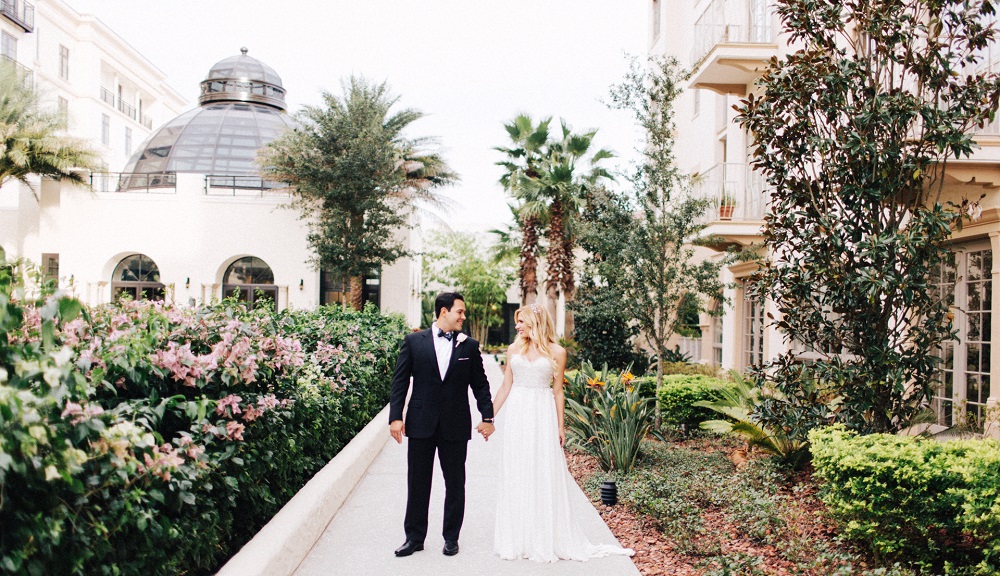 The Alfond Inn offers an array of indoor venues for wedding receptions and ceremonies, with the capacity of over 200 per room.
This venue comes equipped with a professional events team that will organize everything from the catering to the decorations. The conservatory is a particular highlight – at the heart of the inn is a room filled with natural light from the glass domed ceiling, making for a stunning reception location. 
Last but not least, if you're looking for an affordable wedding venue, check out the Majors Golf Club.
This golf club offers an array of all-inclusive wedding packages fit for capacities for up to 100-200 guests, complete with stunning views of the golf ranges and the stunning surrounding woodland areas. Plus, it features a huge wrap-around porch for extra outdoor seating.