One of the most important aspects of planning a wedding is deciding where you're going to hold the big day. Whether you prefer traditional large houses and estates, or modern and unique locations- we've got you covered.
In this article, we've compiled a list of the very best wedding locations in or around Coral Gables. Let's take a look!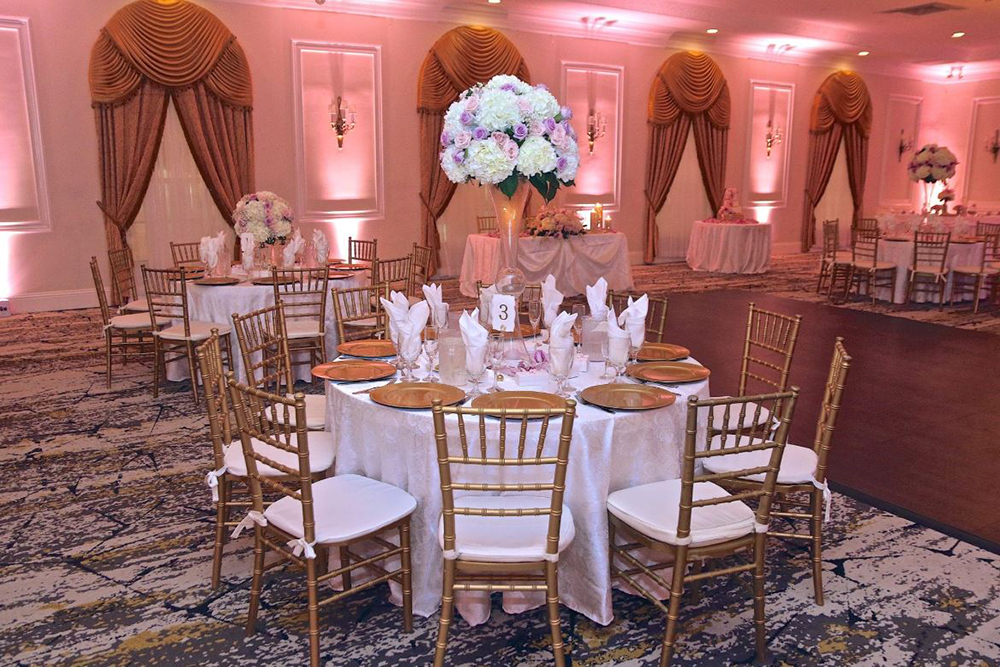 The Renaissance Ballrooms in Miami, Florida, is a classic banquet hall wedding venue and just a short distance away from Coral Gables . They have a 40-year track record of success in the event market. They are now free-standing event venues that were once a shopping center.
The Elia family, the initial owners, owns and operates it, and it covers several generations. Renaissance Ballrooms aims to give every client the magnificent wedding of their dreams while maintaining within their budget.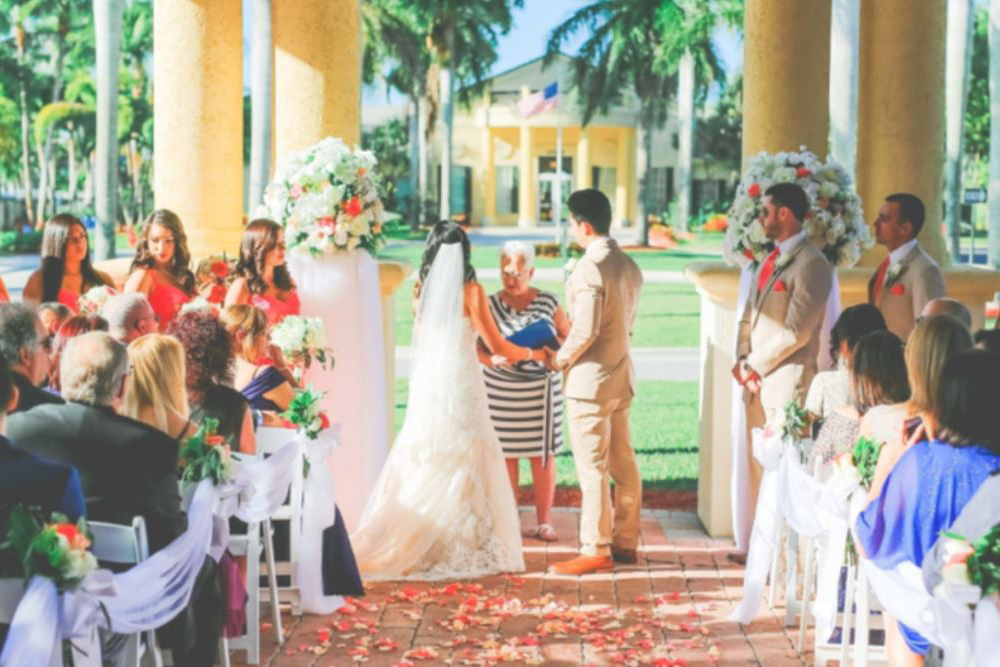 The beautiful country club wedding settings Royal Palm Events at Madison Green and Inverrary are found in West Palm Beach and Fort Lauderdale, Florida, just a short distance away from Coral Gables/  Royal Palm Events' team works hard to make any big wedding dream a reality while staying within their budget.
You'll discover that price and satisfaction are both attainable with these guys.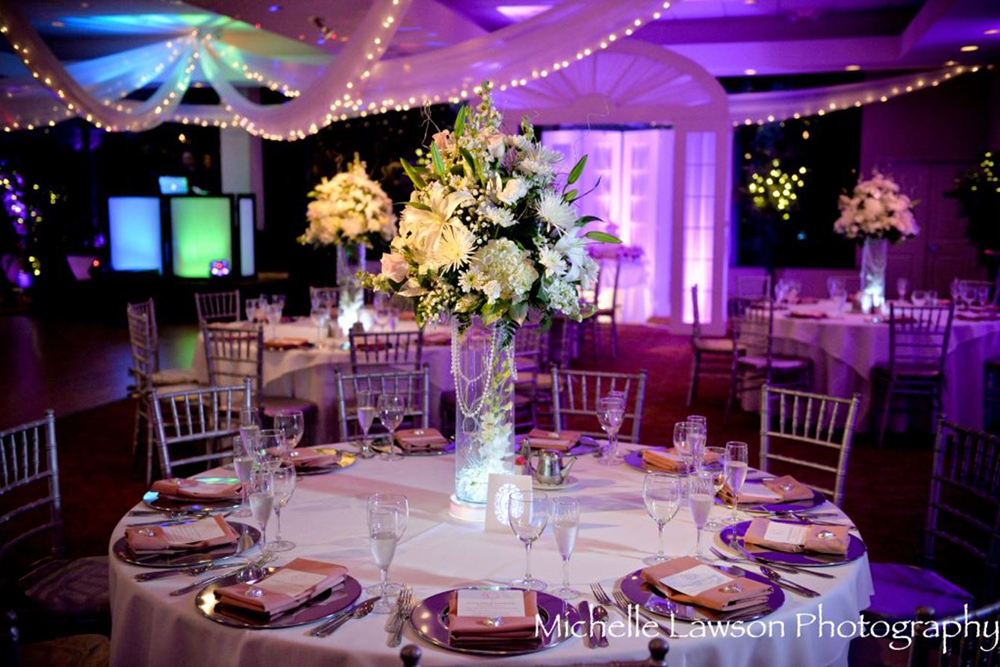 The wedding location Jacaranda Country Club is situated in Fort Lauderdale, Florida. The modern clubhouse, which is nestled on the grounds of two renowned golf courses, is the ideal location for weddings and personal gatherings.
The exquisite club combines modern, minimalist style with opulent touches for a timeless elegance.
Magnificent palm trees, gorgeous gardens, and a colorful, modern facade greet travellers upon arrival. Inside, you'll find a vast auditorium where you can plan your perfect day.
Benvenuto is a vintage hotel in Boynton Beach, Florida, that also serves as a wedding location.
This Mizner-inspired structure, built in 1929, is known for its beautiful grounds and Tuscan-style buildings. Enjoy your ceremony under the stars or in one of the facility's many versatile and practical event venues.
Benvenuto Restaurant is becoming Palm Beach County's finest catering and event venue with over 38 years of expertise. Their outstanding crew and event coordinator will work closely with you to alleviate any anxieties you may have and help you realise all of your wedding fantasies.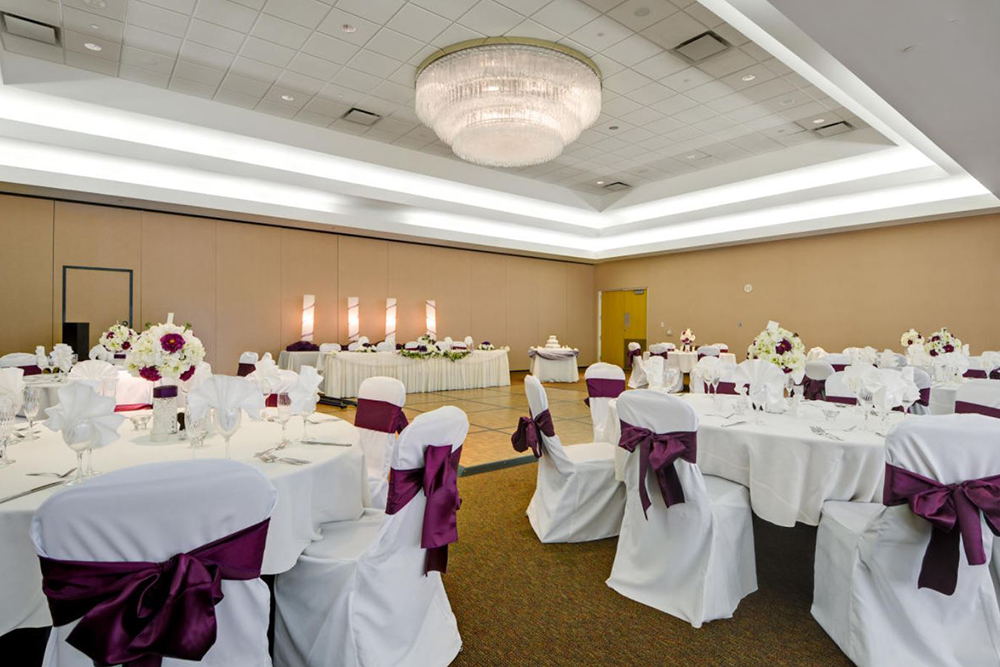 The Grand Ballroom, located in sunny Sunrise, is a prime rental location ideal for any wedding ceremony in South Florida. It's not too far away from Coral Gables, either.  Enjoy a 5,429-square-foot exquisite venue with crystal chandeliers, luxurious chairs, and a ballroom.
The lush Florida vegetation and shimmering fountain settings provide spectacular views from the outside. Arc Culinary, the exclusive chef for the Main Hall, will help design the ideal cuisine for your big day.
Steel Tie Spirits Co. is indeed a West Palm Beach, Florida wedding venue, but it's not too far away to travel if you're looking at the Coral Gables region.  This family-owned brewery combines industrial-chic architecture with quaintness to provide a one-of-a-kind setting for a wedding.
Clients  will find plenty of ideas in the interior and open-air areas, which include flexible floor layouts and dedicated bar facilities.
Crane Club is an opulent wedding reception location found nestled in Port Saint Lucie, Florida's crowning gem on the Treasure Coast. It's a short drive from Coral Gables. During pre-ceremony meetings to the special event, the location seeks to assist couples in creating an exquisite celebration that meets their needs.
The well-trained workforce is eager to carry on the 130-year heritage of innovation and exceptional service.
Couples may have a one-of-a-kind experience because of their special event rooms, creative catering, and expertly performed catering services. The estate, which spans over 1,400 acres and has a gorgeous three-story grand club, makes for a unique wedding location.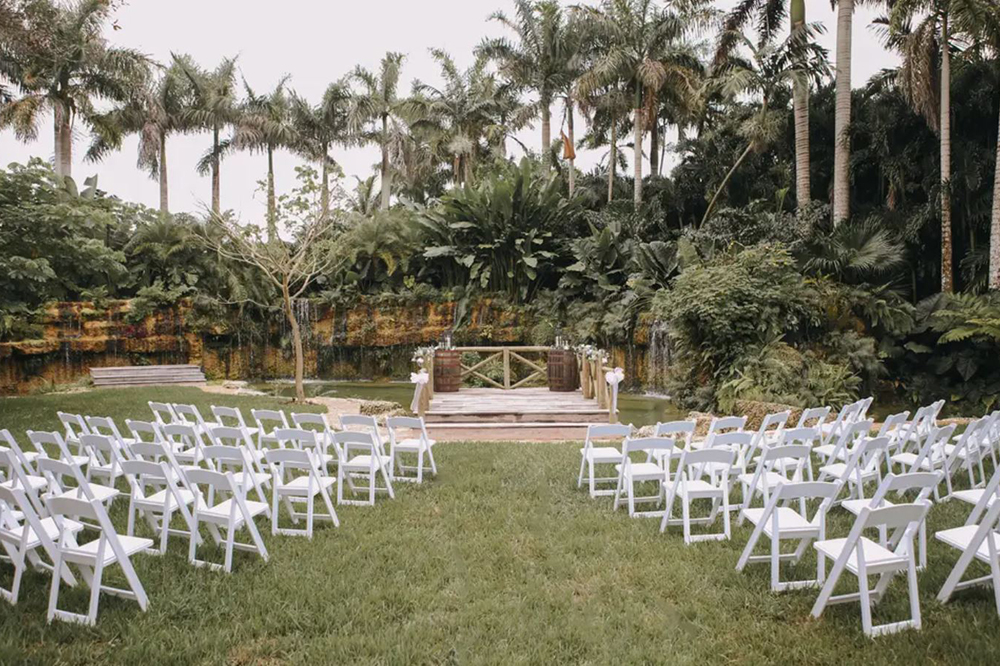 Fica Farms is an outdoor wedding location in Miami, Florida that is both rustic and exquisite. The lovely grounds feature a wide range of the state's luxuriant flora, from green palm trees to lush bushes and brilliant flowers.
The grounds, which are located in the Redlands and span five acres, provide a delightful, tranquil hideaway for to-be-weds while remaining close to the city's lively offerings.
The Abacoa Golf Club in Jupiter, Florida is a popular wedding destination. This lovely environment features romantic views that can only be found in Jupiter. This isn't too far away from Coral Gables. 
In a beautiful, spectacular location, lush meadows, clear lakes, beautiful sceneries, and a recreational golf course provide one-of-a-kind photo ops. The beautiful scenery and well-kept greens give the ideal setting for creating lifelong wedding memories.
In Boynton Beach, Florida, Westchester Country Club is a golf club wedding reception location with a traditional feel.
The staff takes pleasure in providing excellent services possible for any event. Westchester Country Club is the place to go if you want to feel like you're in a country club. Guests can pick from three different event spaces at Westchester Country Club. Lovely  greenery enhances wedding pictures in the outside pavilion for nuptials.
In each of these 3 areas, newlyweds can host a total of 220 attendees. On the day before your wedding, the hotels offer private location access.
This premium beachside resort offers everything you'll need to organise the perfect wedding day.
With trendy and stylish decor and whimsical soft furniture, the space exudes comfortable sophistication. Your visitors will be immersed among coconut palms, beautiful beaches, and laid-back elegance as they celebrate in flair.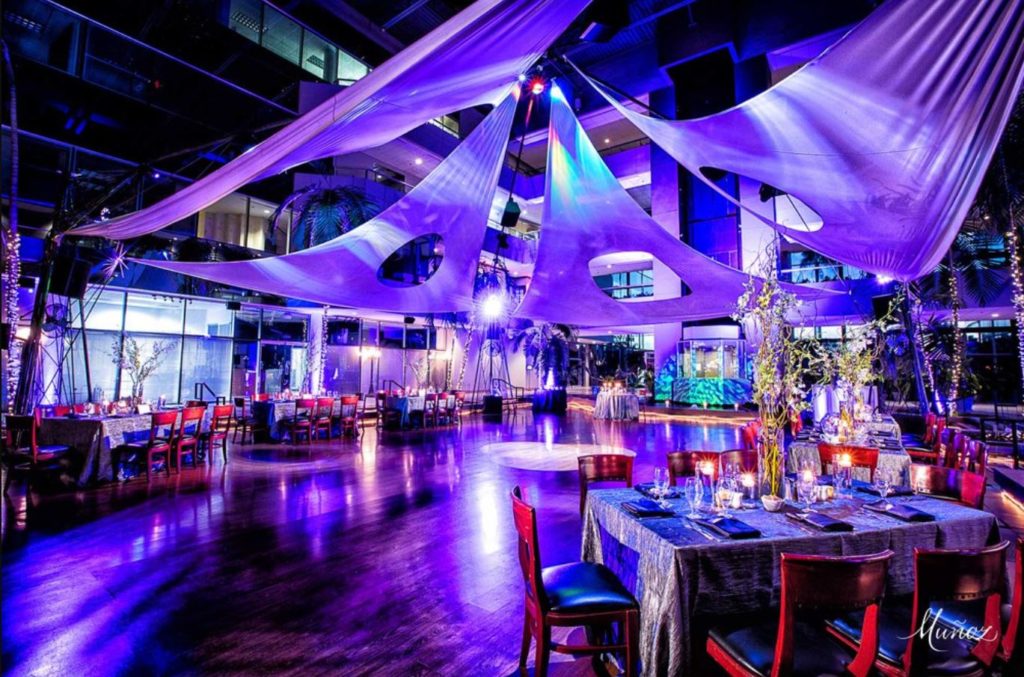 Pavilion Grille is a Boca Raton, Florida reception hall. It is housed in the Seeman Holtz business tower's internal Atrium.
With waterfalls and coconut palms, this Restaurant and Special Celebrations Venue is an ideal and economical place for receptions, engagement events, bridal parties, rehearsals, as well as other big occasions.
Whatever vision you have for your event, the event organiser at Pavilion Grille will work with you to make it a success.
Grand Salon Reception Halls & Ballrooms is a Miami, Florida wedding venue. This opulent location is set on seven acres of secluded, beautiful land and features stunning event venues and top-notch amenities that will make your big day absolutely unforgettable.
The 6,000-square-foot dining hall is decorated with regal colours, empire chandeliers, and beautiful furnishings. This venue can accommodate up to 350 guests for couples.
In Fort Lauderdale, Florida, the Ocean Sky Hotel & Resort is a wedding venue. Stunning sea views, fantastic event rooms, and an altogether spectacular atmosphere await you and your visitors at this seaside venue.
You will be happy all through the entire thing with skilled event professionals on-site to help you with all of your marriage needs.
In Miami Beach, Florida, Shelborne South Beach is a sophisticated oceanfront resort location. This premium resort in the art nouveau style, which was completed in 1940, combines vintage flair with futuristic glamour.
Shelborne South Beach is ideal for couples seeking a mix of vintage charm and contemporary sophistication. Couples can welcome up to 300 guests in one of the ten event locations available.
There is a guest minimum of 10 for couples who choose to have a modest wedding ceremony. Couples are guaranteed to discover a place that meets their wedding idea with over 30,000 sq ft of room to pick from.